US Federal Reserve Chairman Jerome Powell said the April-June quarter was expected to see the largest decline in GDP on record, adding that recovery would depend on government efforts to contain the outbreak.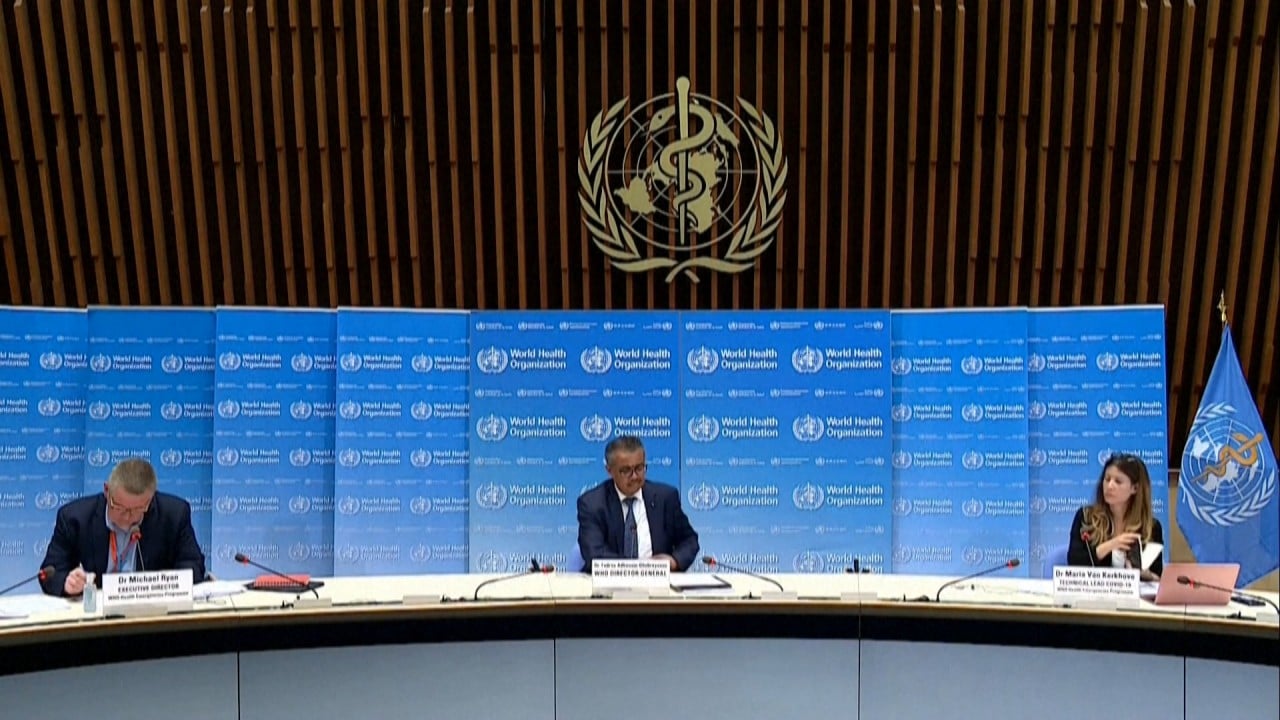 01:59
'We cannot beat this virus with ideologies' – World Health Organisation
California and Texas both marked record spikes in new Covid-19 infections on Monday, as Los Angeles reported an "alarming" one-day surge in America's second-largest city that put it over 100,000 cases. Los Angeles has become a new epicentre in the pandemic as coronavirus cases and hospitalisation surge there despite California Governor Gavin Newsom's strict orders requiring bars to close and residents to wear masks in nearly all public spaces.
Even in New York, deemed to be in good health comparatively, the iconic Broadway theatre district announced it would remain closed through the end of the year.
Dr Anthony Fauci, who directs the National Institute of Allergy and Infectious Diseases, said the recent spike in US infections had been fuelled in large part by Americans ignoring public health guidelines to keep their distance and wear masks.
President Donald Trump has come under growing pressure to set an example by wearing a mask, but has refused.
The second hardest-hit country Brazil registered 259,105 infections in the seven days through Sunday – the country's highest of any week during the pandemic.
Ireland's pubs began pouring pints for the first time in 15 weeks, as Europe – still the hardest-hit continent – continues to open up after seeing numbers of new cases fall.
In Britain, Prime Minister Boris Johnson said his country had gone through a "profound shock" as he prepared to unveil a large stimulus programme.
His government plans to reopen pubs, restaurants and hairdressers across England on July 4, but on Monday ordered schools and non-essential shops in Leicester, central England, to
.
Meanwhile, German Chancellor Angela Merkel and French President Emmanuel Macron called for a "strong" and "efficient" recovery fund for the European Union.
In Merkel's Germany, which has been praised for how it has tackled its Covid-19 outbreak, the North Rhine-Westphalia state extended a lockdown on a district hit hard by a slaughterhouse outbreak.
In neighbouring Switzerland, organisers said that 2021's Geneva International Motor Show was cancelled, after already scrapping this year's event.
The Middle East's most affected country Iran reported 162 more deaths on Monday, its highest single-day toll yet, a day after it also made mask-wearing mandatory for inside gatherings.
In the Asia-Pacific region, hundreds of thousands of people across Melbourne's north and west were ordered to stay at home Tuesday as Australia's second-biggest city struggled to contain a spike in coronavirus cases
The state of Victoria has recorded 233 Covid-19 cases since Thursday – mostly in Melbourne – a major surge in a country that has otherwise successfully curbed the spread of the virus.
Residents from other areas will be prevented from entering the worst-affected communities in the city, with police on patrol and officers stopping cars to conduct random checks.
"These are extraordinary steps," State premier Daniel Andrews said.
Meanwhile, New Zealand said that next year's Apec summit of Asia-Pacific leaders , with Prime Minister Jacinda Ardern warning there is no guarantee the global coronavirus pandemic would be over by late 2021.
Malaysia has yet to make a decision on the fate of this year's Apec summit, although some lead-up events have already been held online.
Agence France-Presse, DPA, Bloomberg
Source: https://www.scmp.com/news/world/article/3091201/worst-yet-come-coronavirus-pandemic-who-chief-warns