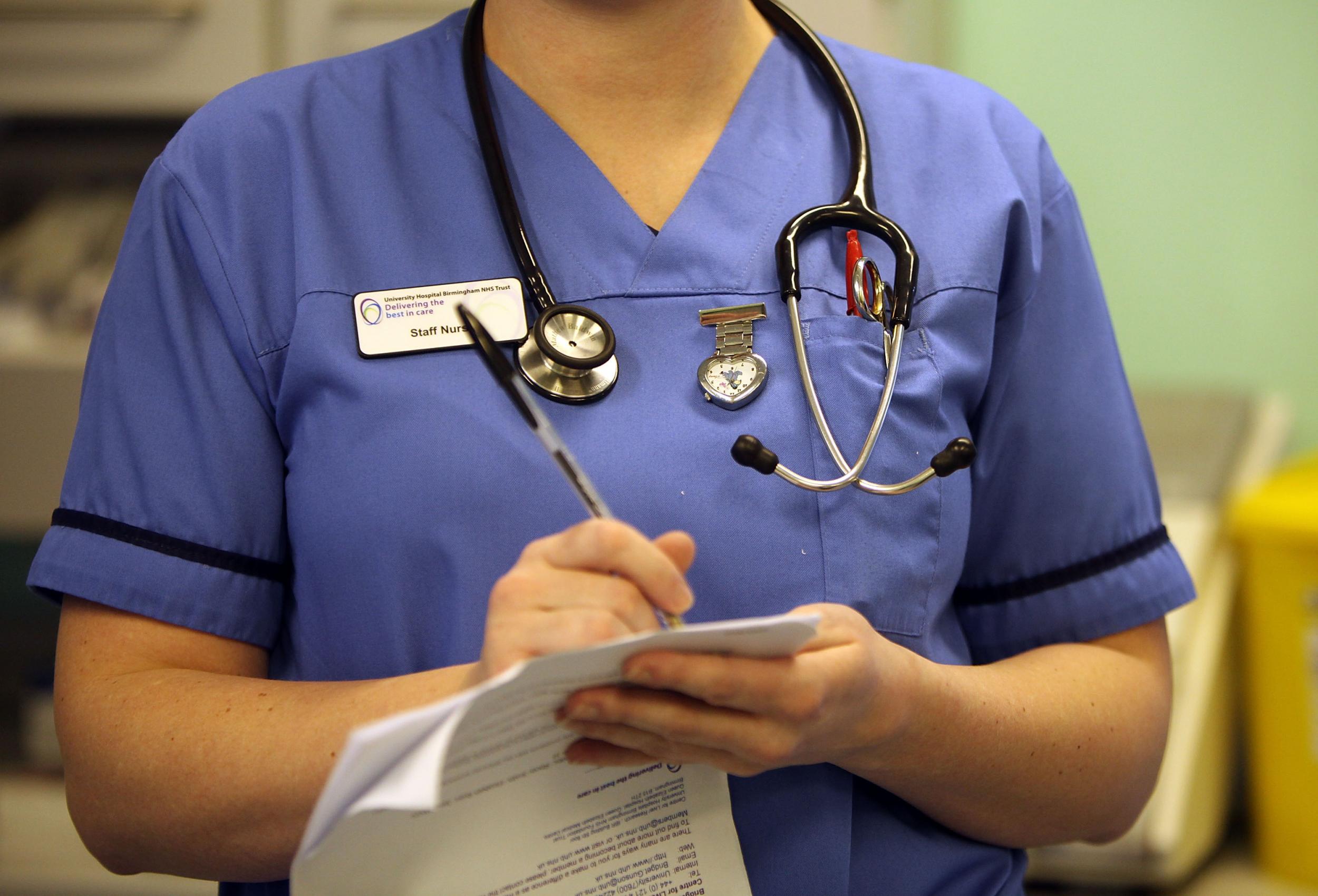 Two women who appear to be health care workers stealing packages off porches are disguised as nurses, police say.
Victims reported that the two women were seen following a FedEx delivery van around the Tri-Cities region of Washington, one of the earliest and hardest-hit states of the coronavirus pandemic.
Dressed in scrubs, gloves, and what appear to be identity badges hanging on lanyards around their necks, the women were captured on security camera footage driving around suburbs and stealing packages from front porches shortly after they were delivered.
Download the new Independent Premium app
Sharing the full story, not just the headlines
Michelle Santiago, a nurse working a shift during one of the burglaries, posted a video of one of the women to Facebook.
"The ironic thing is she stole a new customized warrior rack for police equipment," Ms Santiago said on the post.
"After reviewing video from our neighbours' house it was apparent she was following FedEx through our neighbourhood so may be looking to hit up other houses in the area."
Kennewick Police Department posted photos of the women on Facebook in an appeal for help to find the "porch pirates," who they believe are disguised as nurses.
"To clarify, both appear to dresses [sic] as nurses and we do not believe they are actual nurses. The nurses we are fortunate to know only give their time, lives, and take the vitals of their patients (not their property)," they said.
A Kennewick Police Department spokesman told The Independent that those beliefs were based on opinions and not any specific evidence.
"The statement in the FB post was an opinion.  We will not know the suspect's profession, or even if they have one, until they are in custody," the spokesman said.
He said the case has been transferred to the criminal investigations division, but no arrests have been made.
"We have been able to identify multiple suspects as presented to us from callers who saw the Facebook post.  We have not been able to locate and questions any of them yet.  Our officers are working diligently to do so," he said.
Source: https://www.independent.co.uk/news/world/americas/nurse-disguise-coronavirus-pandemic-lockdown-steal-packages-a9498311.html