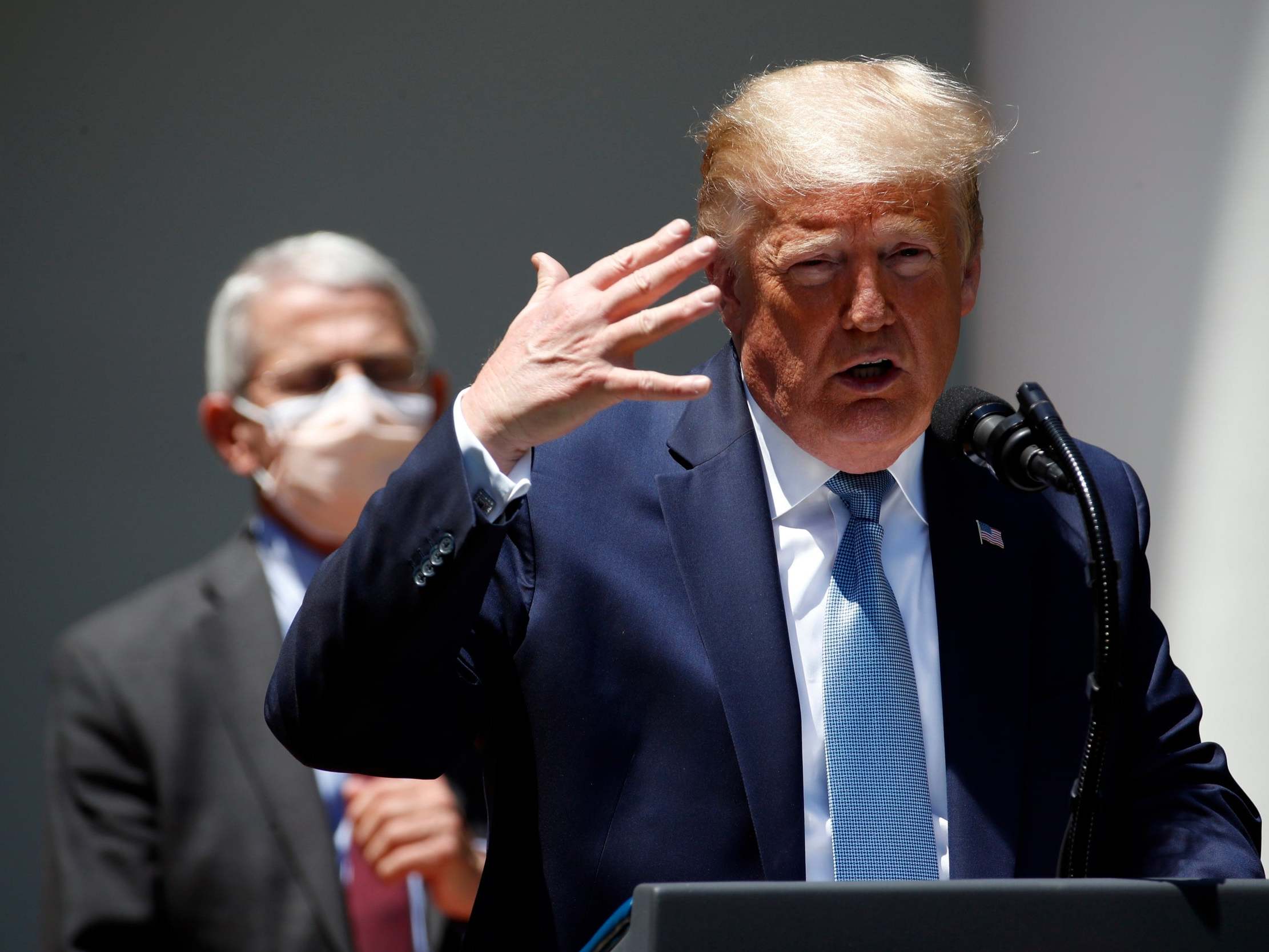 Donald Trump has "no problem" with people wearing masks in an attempt to protect themselves and others from coronavirus, his top White House spokeswoman said Monday.
"It's the personal choice of any individual as to whether to wear a mask," White House Press Secretary Kayleigh McEnany said when describing the president's personal view of mask-wearing as cases spike anew in many states.
She assured reporters that Mr Trump has "no problem with masks."
But press aides who accompanied Ms McEnany into the White House briefing room on Monday were not masked. They previously had been wearing face-coverings in the room during briefings.
During a 20 June campaign rally in Tulsa, Oklahoma, however, Trump-Pence campaign aides were videoed removing signs asking attendees to not sit in certain seats at the BOK Center.
The seats had been marked with signs asking them to be left vacant so people could social distance amid an increase in Covid-19 cases and hospitalisations there. The campaign did distribute masks and hand sanitiser at the event.
Ms McEnany, during a briefing the day before that rally, said she had no plans to don a face covering at the Oklahoma event.
"It's a personal choice, I won't be wearing a mask," she said then.
At least eight Trump-Pence campaign staffers contracted the disease before Mr Trump arrived – but reportedly attended the event in the half-empty arena anyway.
Mr Trump continues to, without citing scientific and medical data, claim the pandemic soon will "go away" even as cases climb and hospital beds are occupied by Covid-19 patients.
Source: https://www.independent.co.uk/news/world/americas/us-politics/trump-coronavirus-masks-white-house-kayleigh-mcenany-a9592281.html