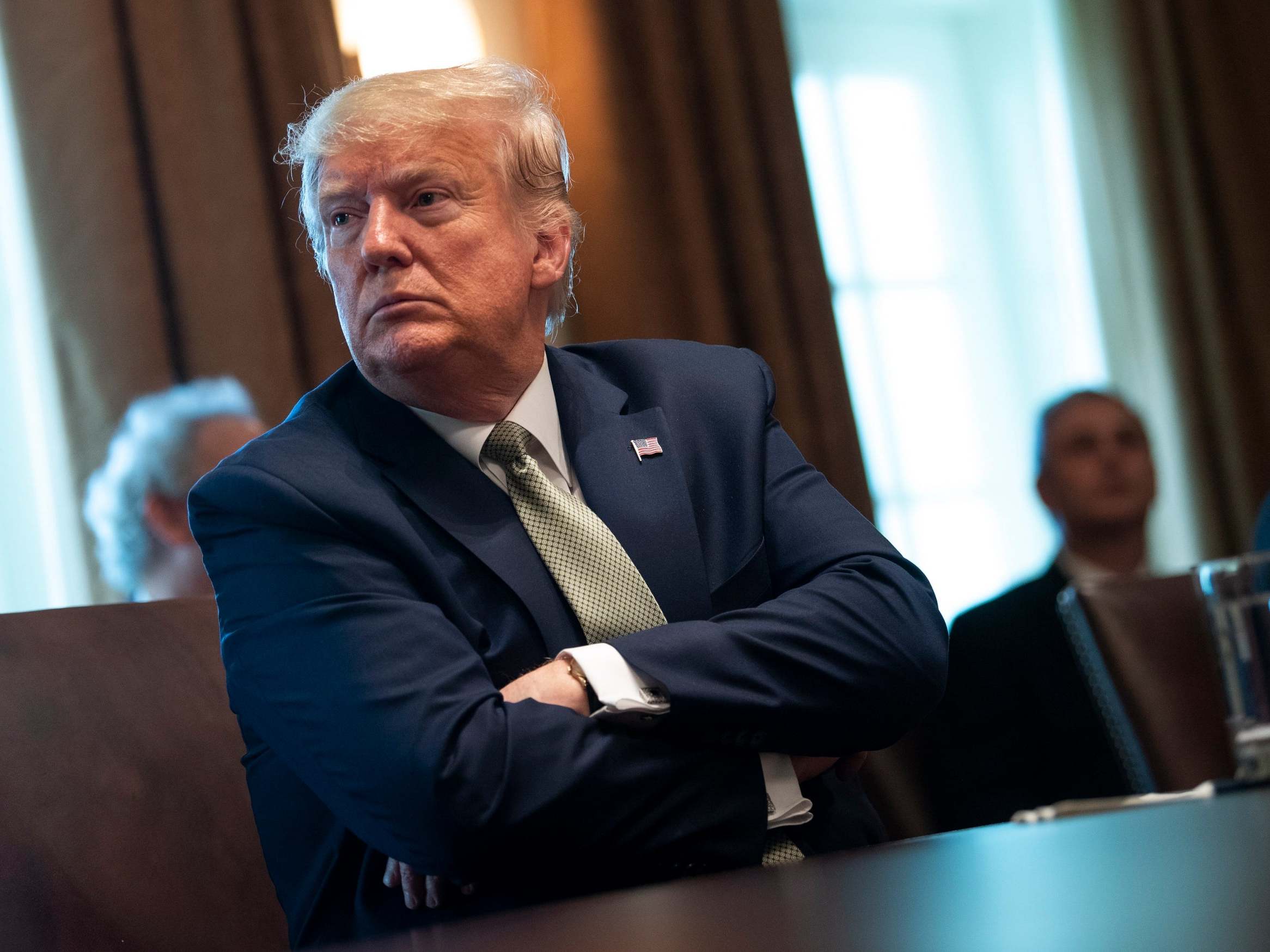 Officials in Donald Trump's administration have been briefed on plans to block all asylum seekers and foreigners from entering the United States as a response to the coronavirus epidemic.
The measures will see all persons bar American citizens on the southwestern border with Mexico turned back.
Multiple sources told CNN the plan could also see all illegal border crossers returned without due process and neither will asylum seekers be held in American immigration facilities.
According to the briefed plans, anybody caught entering the US illegally will be transported to the nearest point of entry to Mexico without detention by Border Patrol agents. 
The same policy is set to apply to the northern border with Canada, which has already closed its borders to most foreign nationals in a bid to control the spread of coronavirus. It has not yet restricted US citizens from entering. 
Several government agencies are reported to oppose the new measures on the basis it could violate both US and international law on refugees, particularly without confirmation from the Trump administration that Covid-19 had been identified among migrants arriving at the US-Mexico border.  
A senior security official at the Department of Homeland Security described the imminent introduction of border closure as "unprecedented". 
The New York Times reported that four White House officials have expressed concerns that the coronavirus cannot be allowed to spread among Border Patrol agents and within detention facilities. 
They argue an outbreak of the virus on the border would put American national security at risk.
Some within the Trump administration cite migrants arriving without sufficient medical history documents and in ill-health.
At present, there are 82 confirmed cases of coronavirus in Mexico, compared to around 5,600 in the United States.
Mr Trump has previously suggested he would close the US's southern border with Mexico, but had been blocked by legal challenges. In 2018, the Supreme Court refused to allow the introduction of a policy that would deny asylum to illegal border crossers. 
An official announcement is set to come within the next 48 hours.
Source: https://www.independent.co.uk/news/world/americas/us-politics/trump-coronavirus-news-update-us-asylum-seekers-mexico-a9408701.html