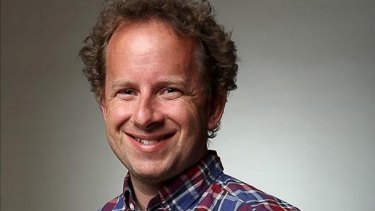 While some countries in Asia and Europe have made mask-wearing mandatory, Trump said the CDC advice would be voluntary.
Loading
Covering your mouth with a scarf could be as effective as using a homemade or store-bought mask, Trump said.
Deborah Birx, who is co-ordinating the White House's response to the virus, emphasised that any advice about face coverings would not replace existing recommendations on social distancing and personal hygiene.
She said it was still vital for people to wash their hands, avoid touching their face and eyes, and to stay two metres away from others.
"We don't want people to get an artificial sense of protection because you are behind a mask," she said.
"Don't get a false sense of security… There are other ways you can get infected."
Health authorities have been concerned about encouraging Americans to purchase masks, given many hospitals are facing shortages of personal protective equipment such as N95 respirator mark and other surgical-grade items.
But growing evidence that asymptomatic people may be inadvertently spreading the virus has bolstered the case that widespread face coverings should be a part of the public health response.
The World Health Organisation has been considering whether to overturn its advice that only those affected by COVID-19 or who live with someone who has contracted the virus should wear masks.
New York Mayor Bill De Blasio on Thursday (Friday AEDT) urged residents in his city, the epicentre of the US outbreak, to cover their face in public.
"When you put on a face covering, you are protecting everyone else," he said.
De Blasio said people could use a bandana or scarf, and should not use surgical-grade masks required by healthcare professionals.
Sign up to our Coronavirus Update newsletter
Get our Coronavirus Update newsletter for the day's crucial developments at a glance, the numbers you need to know and what our readers are saying. Sign up to The Sydney Morning Herald's newsletter here and The Age's here.
Matthew Knott is North America correspondent for The Sydney Morning Herald and The Age.
Source: https://www.smh.com.au/world/north-america/white-house-to-advise-americans-to-cover-face-to-slow-coronavirus-spread-20200403-p54gqh.html?ref=rss&utm_medium=rss&utm_source=rss_world