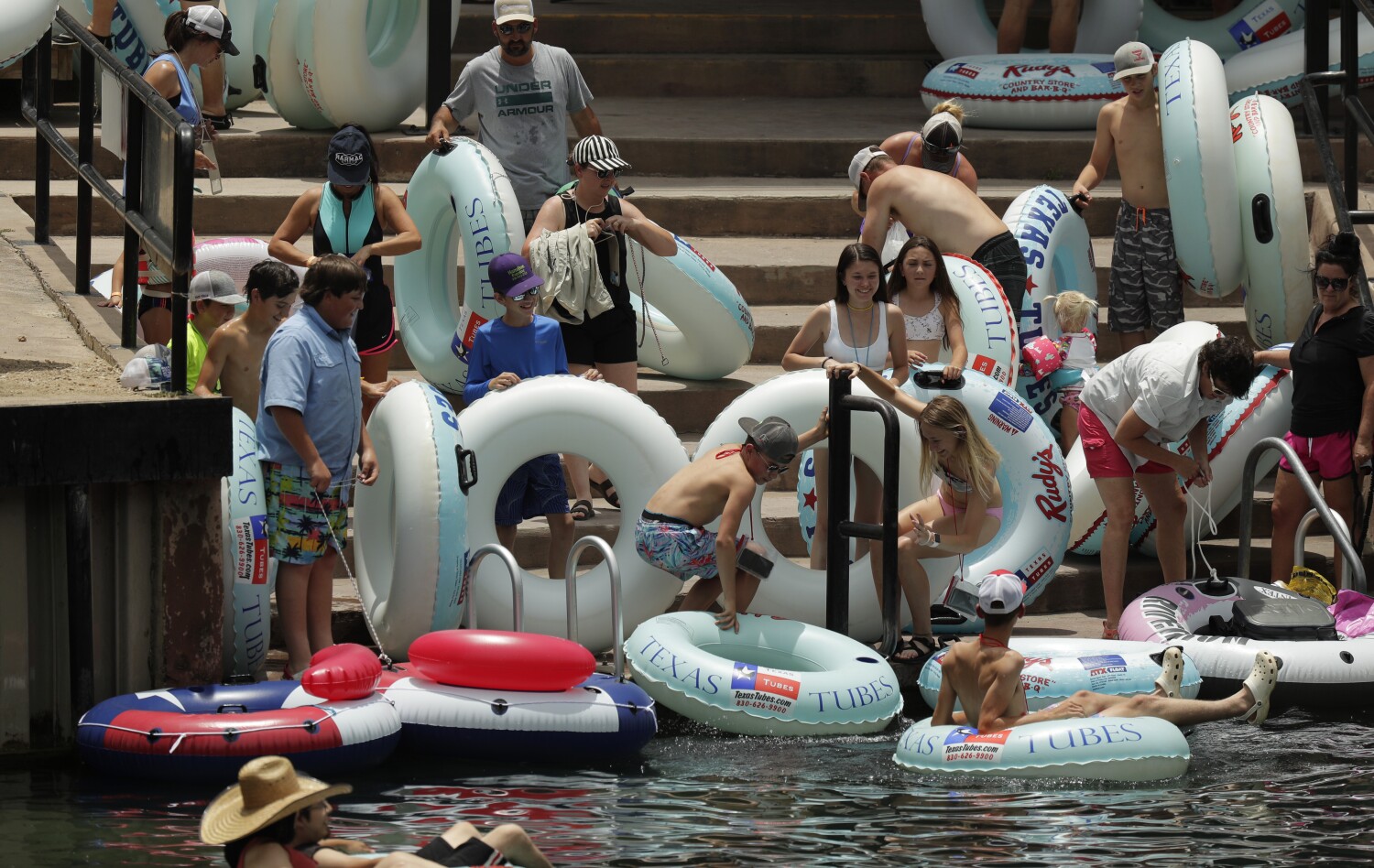 In a major reversal, Texas Gov. Greg Abbott rolled back the state's reopening Friday, ordering bars to close and restaurants to reduce dining capacity as coronavirus cases and hospitalizations surge statewide.
The state's major cities have seen hospitals fill with COVID-19 patients in recent days as Abbott refused to issue statewide mask or stay-at-home orders, insisting that reopening should proceed.
City and county leaders in Houston, Texas' largest city with a population of about 4 million, were expected to announce Friday morning that they had reached the worst COVID-19 threat level Friday and would call for reinstatement of a stay-at-home order last invoked in April. However, the authority to enforce such an order rests with the state.
As concern mounted about large gatherings at parks and beaches ahead of the Fourth of July holiday, Abbott on Friday also ordered rafting and tubing outfitters to close and said outdoor gatherings of 100 or more must be approved by local government.
The announcement came less than two months after Texas began a phased reopening that Trump and other Republicans touted as among the country's earliest and most effective. But as cases increased this month, leaders in the state's largest cities and counties imposed mask requirements and lobbied for statewide restrictions to slow the virus' spread.
Texas has reported more than 17,000 new COVID-19 cases in the last three days and a record number of positive tests — 5,996 — on Thursday. Thursday's 4,739 hospitalizations was also a record. Abbott suspended elective procedures in the state's major cities to increase hospital capacity and urged people to wear masks. The state infection rate reached 12%, a red flag that Abbott said led him to slow the state's reopening.
"As I said from the start, if the positivity rate rose above 10%, the state of Texas would take further action to mitigate the spread of COVID-19," Abbott said in a Friday statement. "At this time, it is clear that the rise in cases is largely driven by certain types of activities, including Texans congregating in bars. The actions in this executive order are essential to our mission to swiftly contain this virus and protect public health. We want this to be as limited in duration as possible."
Abbott urged people to stay home, warning that a "massive outbreak" is sweeping through Texas, and didn't say when the newly imposed restrictions would be lifted.
Republican governors in Arizona and Florida who swiftly reopened were similarly backpedaling this week when faced with new COVID-19 outbreaks.
Source: https://www.latimes.com/world-nation/story/2020-06-26/texas-orders-bars-shut-restaurants-scale-back-coronavirus-spike