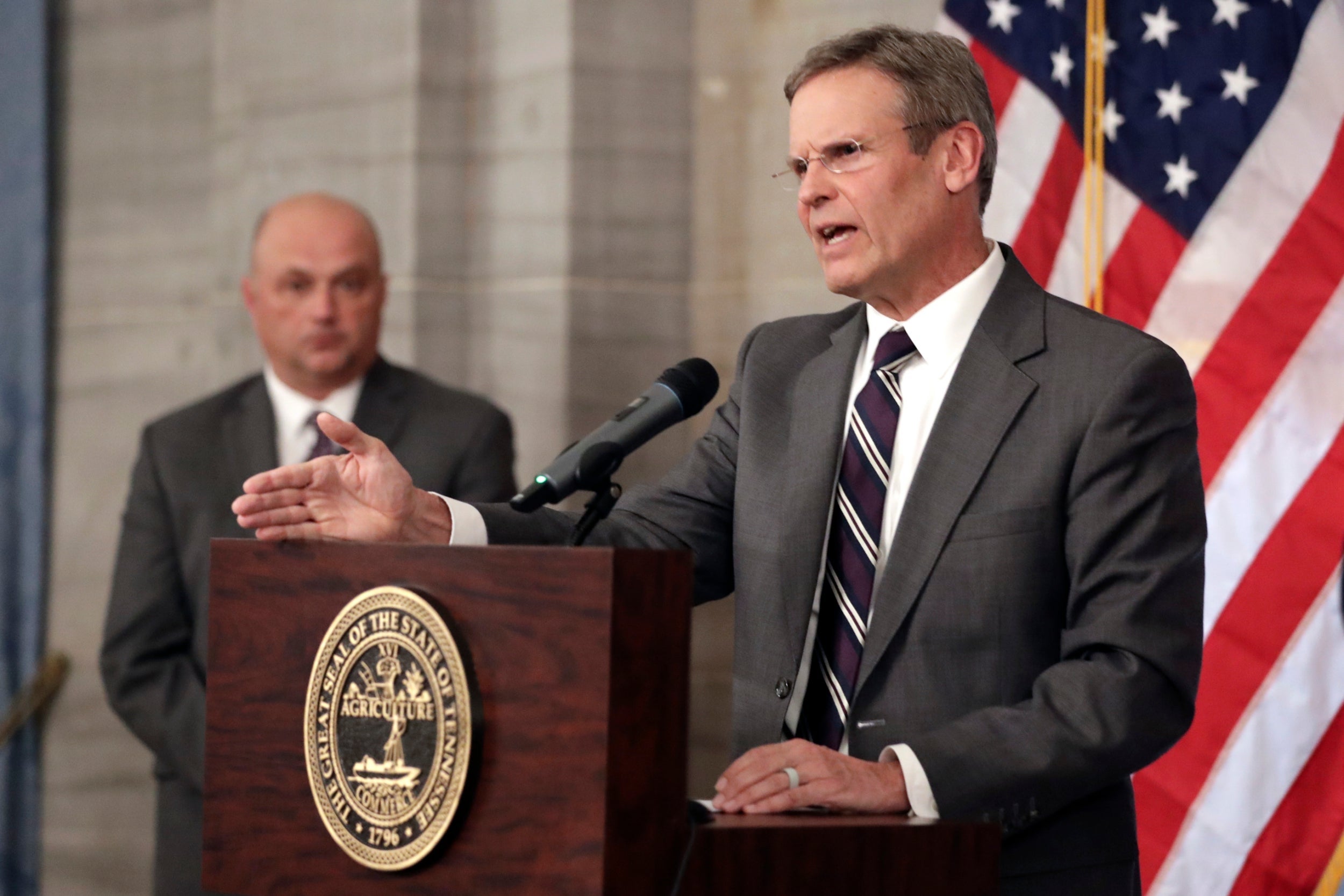 The first man in Tennessee to be diagnosed with coronavirus has opened up about his experience on Facebook – and says that while he is still recovering, he has been moved by the "incredible" response from his community.
Chris Baumgartner, a 44-year-old father from the city of Franklin, was diagnosed after returning from a conference in Boston. His case was announced by Tennessee governor Bill Lee on 5 March.
In his Facebook post, he describes how the illness affected him, and not just in terms of physical health. "Physically, my case was on the mild end of the spectrum, and I continue to recover. Mentally, our experience has been all over the board.
"Imagine having to confront a virus, so feared, it now has the entire world on the brink of mass hysteria, while at the same time, being forced to deal with irrational panic, people demanding to know if you are the "one", where you live, and if you might have somehow infected their child or family.
"It's given us a whole new appreciation for those who live under the cloud of Stigma every single day of their lives. If this is you, Please know, you are not alone. We are here for you!"
Since Mr Baumgartner was diagnosed, Tennessee has confirmed 52 coronavirus cases across the state in people aged 11 to 82. Governor Lee declared a state of emergency on 12 March, but there are as yet no reported deaths. 
Mr Baumgartner writes that his experience showed him what he calls "human kindness at its very best", with people making calls, sending messages of encouragement and generally stepping in to offer support.
A recent incident in the state's most populous city, Nashville, offered a glimpse at the other side of the coin. Richard Feldman, a "disgraced" doctor who lost his licence 12 years ago, was brought to the police's attention after being linked to a mysterious yellow truck advertising private coronavirus testing – even though he is banned from practicing in the state.
Mr Baumgartner, by contrast, offered a rallying cry of sorts to his fellow Tennesseans to be the best citizens they can.
"Inside us all lies the ability to decide how we choose to deal with the fear of the unknown," he writes. "How we decide determines whether fear wins out or humanity shines through. We are so grateful to be surrounded by a community who chose the latter."
Source: https://www.independent.co.uk/news/world/americas/coronavirus-us-tennessee-patient-zero-facebook-update-a9407051.html