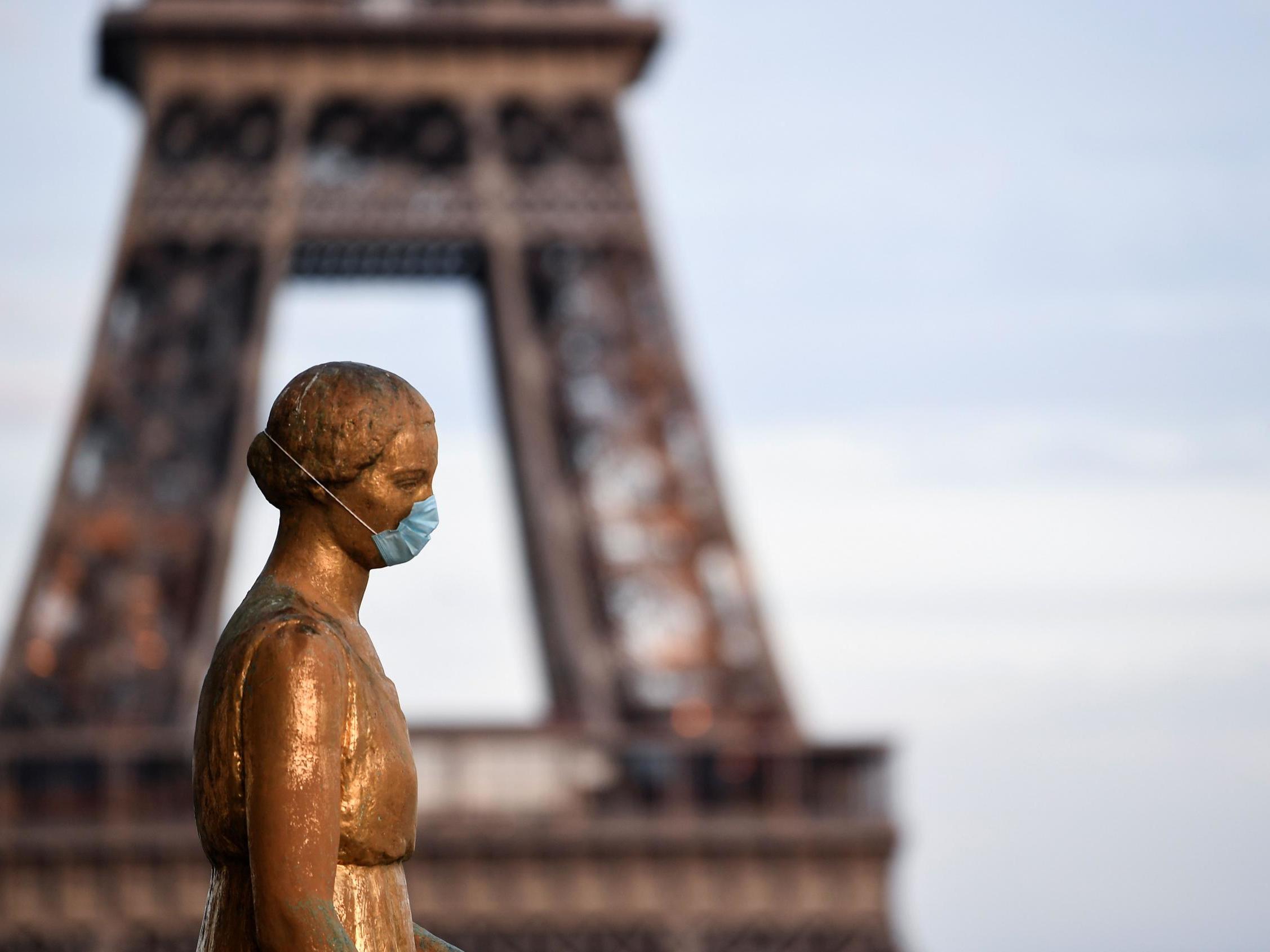 A hospital in France has found it treated someone with coronavirus around a month before the first cases were officially reported in Europe.
Scientists discovered a man with Covid-19 was cared for at the hospital as early as 27 December after they retested old samples from pneumonia patients.
France became the first European country to announce coronavirus infections within its borders when the government said two people in Paris and one in Bordeaux had tested positive on 24 January.
Download the new Independent Premium app
Sharing the full story, not just the headlines
Dr Yves Cohen, head of resuscitation at the Avicenne and Jean Verdier hospitals in the suburbs of Paris, said scientists had tested samples from 24 patients treated in December and January who tested negative for the flu.
"Of the 24, we had one who was positive for Covid-19 on 27 December," he told BFM TV on Sunday.
Dr Cohen told French television on Monday it was too early to know if the patient at the Jean Verdier hospital, whose last foreign trip had been in August 2019 to Algeria, was France's "patient zero".
The man was ill for 15 days and appears to have passed the virus onto his two children but not his wife, according to Dr Cohen, although she may have been asymptomatic.
"He was amazed, he did not understand how he had been infected," he said. "We put the puzzle together and he had not gone on any trips. The only contact that he had was with his wife."
Dr Cohen said the man's wife worked next to a sushi stand close to colleagues of Chinese origin, although it was not clear whether they had recently travelled to China.
The local health authority should investigate their movements, he said.
The Paris hospital retested samples which had all initially been collected to detect flu using PCR tests, the same genetic screening process that can also be used to detect Covid-19 in patients infected at the time the sample is collected.
Each sample was retested several times to ensure there were no errors, Dr Cohen said.
Professor Jonathan Ball, a professor of molecular virology at the University at Nottingham, said the man who tested positive for Covid-19 on 27 December "would have been part of a transmission chain" as he had no recent travel history.
"If he was infected then, you would expect a more rapid and earlier spread of virus in France than was seen," he said. "It is also possible that the positive result could have been due to contamination of the PCR reaction."
He added: "It is not impossible that it was an early introduction, but the evidence is not conclusive by any means." 
The World Health Organisation said on Tuesday that it was "not surprising" that a report of Covid-19 had emerged in December in France.
"It's also possible there are more early cases to be found," WHO spokesman Christian Lindmeier said.
He encouraged other countries to check records for cases in late 2019, saying this would give the world a "new and clearer picture" of the outbreak.
France has been one of the worst-hit countries in the world by the coronavirus pandemic, with more than 169,400 confirmed cases as of Tuesday. The death toll stands at 25,201.
Additional reporting by Reuters
Source: https://www.independent.co.uk/news/world/europe/france-coronavirus-paris-hospital-cases-december-deaths-latest-a9499406.html