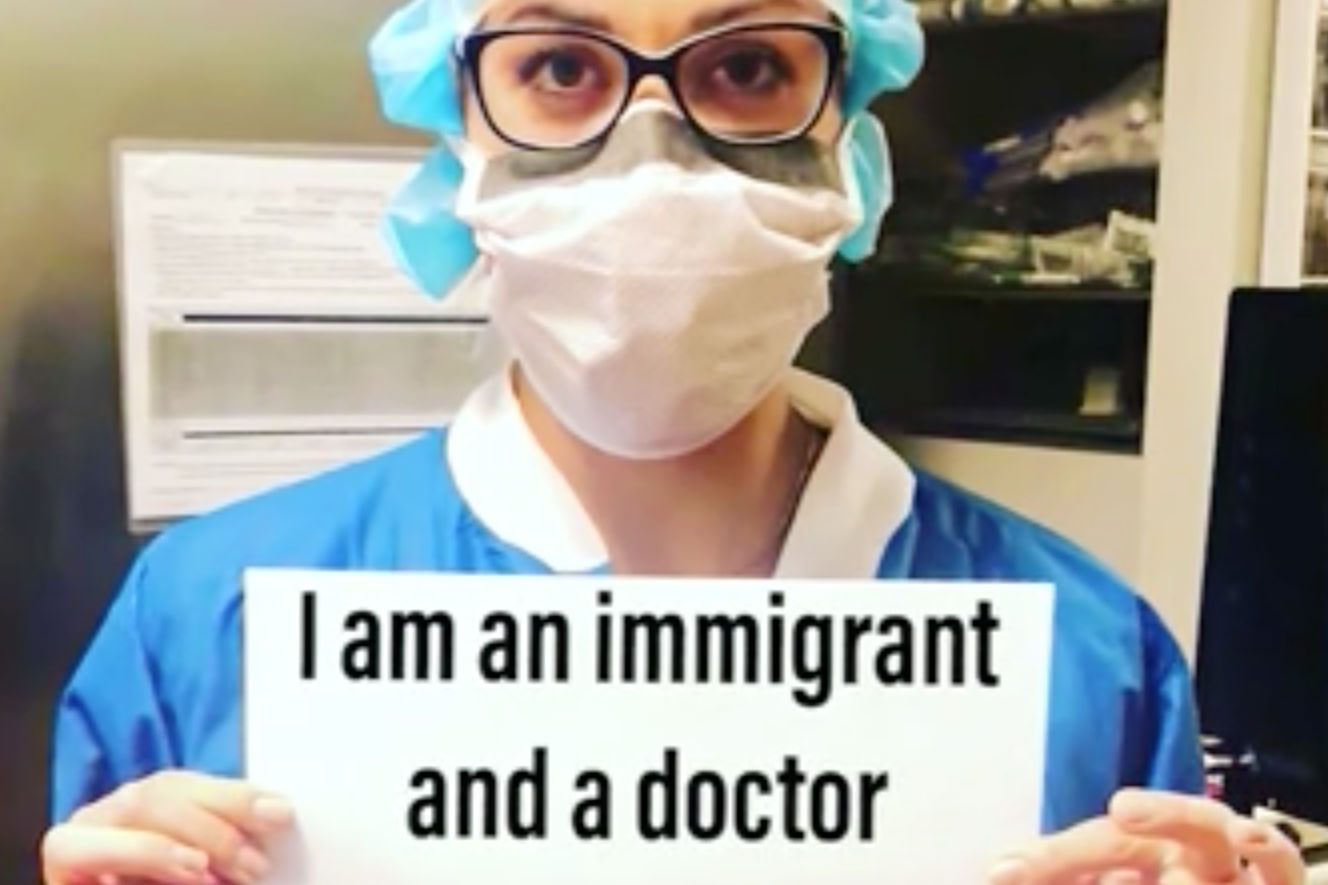 A New York doctor saving lives on the front lines of the coronavirus pandemic has been denied permanent residency in the country as part of Donald Trump's crackdown on immigration.
Julia Iafrate, an intensive care unit doctor who emigrated from Canada, has been working as an intensive care unit doctor in New York at the centre of the crisis, according to CNN.
"I'm putting my life on the line every day to do this … I'm honestly beside myself. It's like a slap in the face," Dr Iafrate told CNN's Chris Cuomo.
Download the new Independent Premium app
Sharing the full story, not just the headlines
"It's heart-wrenching … I don't know what to do. I don't know what I could have done better," she said. "I don't know what I could have done any differently."
The doctor has lived in the US for 13 years and is currently an assistant professor at Columbia University Medical Centre.
According to Mr Cuomo, Dr Iafrate's Green Card application was turned down on the basis that the doctor "didn't prove" that she represented "any unique value to the United States."
She explained to the broadcaster that she had applied for a national interest waiver, for which you are required to be an expert in your field.
"I am, and I've proven that time and time again," Dr Iafrate said of the criteria.
Dr Iafrate also spent years completing a residency program at the Mayo Clinic and a sports medicine fellowship at the University of Iowa, according to the outlet.
"I am just blown away at this time of all times they don't think it's necessary to have somebody like me here they don't think I'm worth keeping here."
While the doctor is currently working on appealing the decision, she says that the current situation has left her feeling "helpless".
Source: https://www.independent.co.uk/news/world/americas/coronavirus-new-york-doctor-green-card-new-york-immigration-trump-a9504381.html