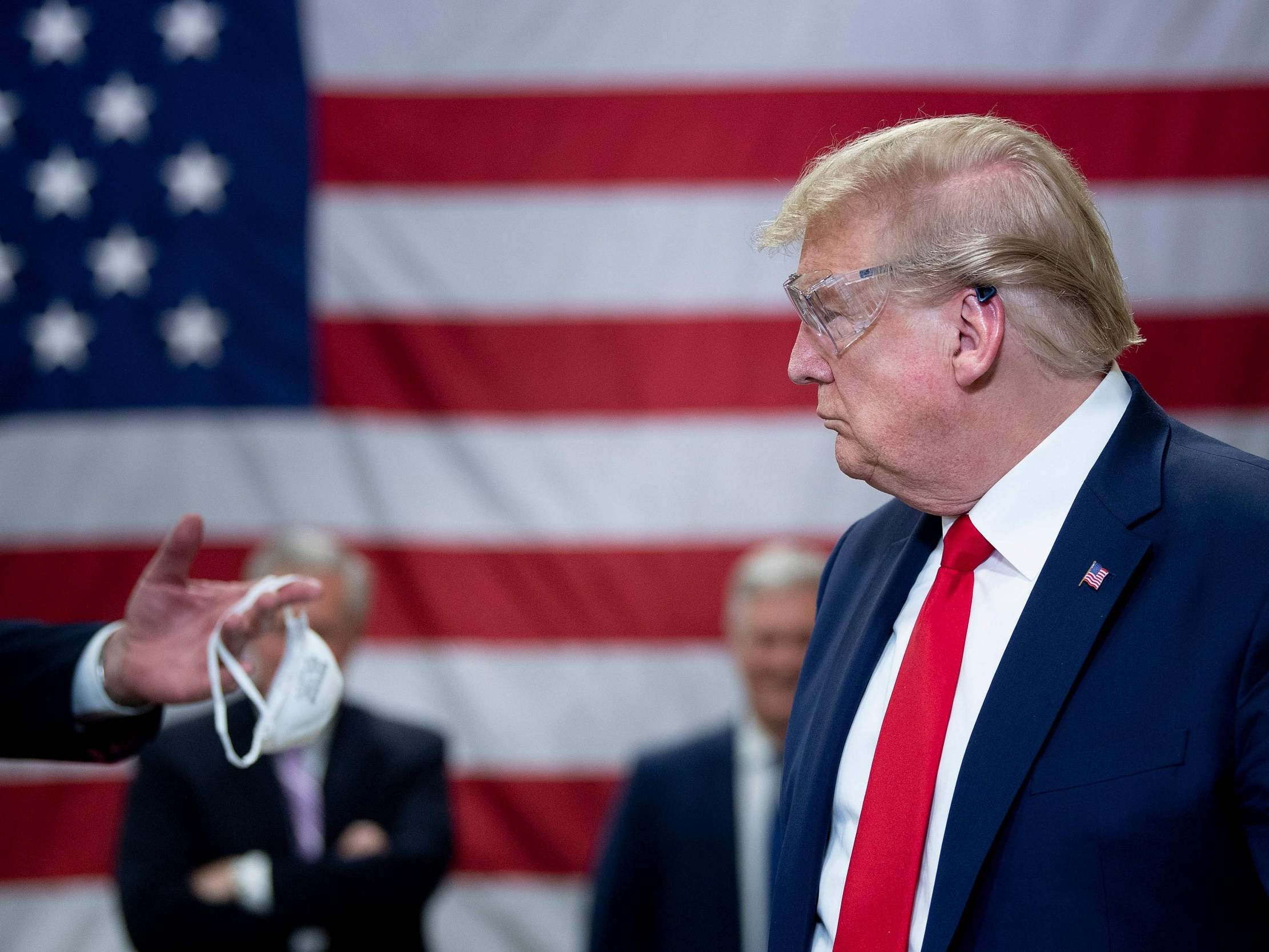 New York governor Andrew Cuomo has criticised Donald Trump's decision to disband the White House coronavirus task force and warned that 'people will die' as the president pushes states to reopen.
In an appearance on CNN, Gov. Cuomo said the Trump administration had tried to minimise the seriousness of the Covid-19 pandemic from the start, and that more deaths would happen as the White House begins to prioritise economics over lives.
The White House confirmed on Tuesday that the coronavirus task force would be disbanded within weeks as the US turns towards reopening its economy.
Download the new Independent Premium app
Sharing the full story, not just the headlines
"That virus is there, that virus is going to infect people. People will die. Those numbers will go up and that is going to be undeniable," Gov. Cuomo said on Tuesday.
"They want it over, right. This entire situation has been an inconvenience and a disruption," the governor told CNN. "They want it over and they want to proclaim it over. They've been looking to proclaim it over from day one".
Mr Cuomo said that, from the start, the White House had attempted to minimise the seriousness of the pandemic, which has now claimed more than 70,000 American lives.
"They dealt with it and left it to the states but they want it over — that is clear. But the virus doesn't care. The virus doesn't listen," said Mr Cuomo.
Appearing to comment on President Trump's claim in February that the virus was "going to disappear. One day it's like a miracle — it will disappear", Mr Cuomo said on Tuesday that the crisis was not about "marketing".
He continued: "This is not a marketing situation — you can't talk your way around it".
"Death is the one thing you can't explain away. If people die people die, and those numbers are going to be undeniable, so all we're saying is let's do it [reopening] intelligently, phase it with numerical indicators, lets watch it, see how it goes".
His comments comes as an internal White House document leaked on Monday suggested the US could see around 3,000 deaths a day in June, as the Trump administration pushes ahead with economic recovery.
"It really is all a reflection of the tremendous progress we've made as a country," said the vice president, Mike Pence, on Tuesday as he confirmed earlier reports about the disbanding of the coronavirus task force.
President Trump, who on Tuesday visited a mask manufacturer in Arizona, admitted that some people would suffer from America's economic reopening.
"And, yes, will some people be affected? Yes. Will some people be affected badly? Yes. But we have to get our country open, and we have to get it open soon" he said.
"The ventilator problem is solved," added Mr Trump on Tuesday. "Now you have a combination of safety and reopening, so we'll have something in a different form".
Mr Trump has maintained that the American economy would 'bounce back' and has pushed for states to start reopening businesses as he turns towards his re-election bid which is now reliant on an economic recovery.
The White House coronavirus task force is expected to be wound down around Memorial Day, on May 25.
Source: https://www.independent.co.uk/news/world/americas/us-politics/trump-coronavirus-task-force-us-cuomo-new-york-deaths-white-house-a9500951.html