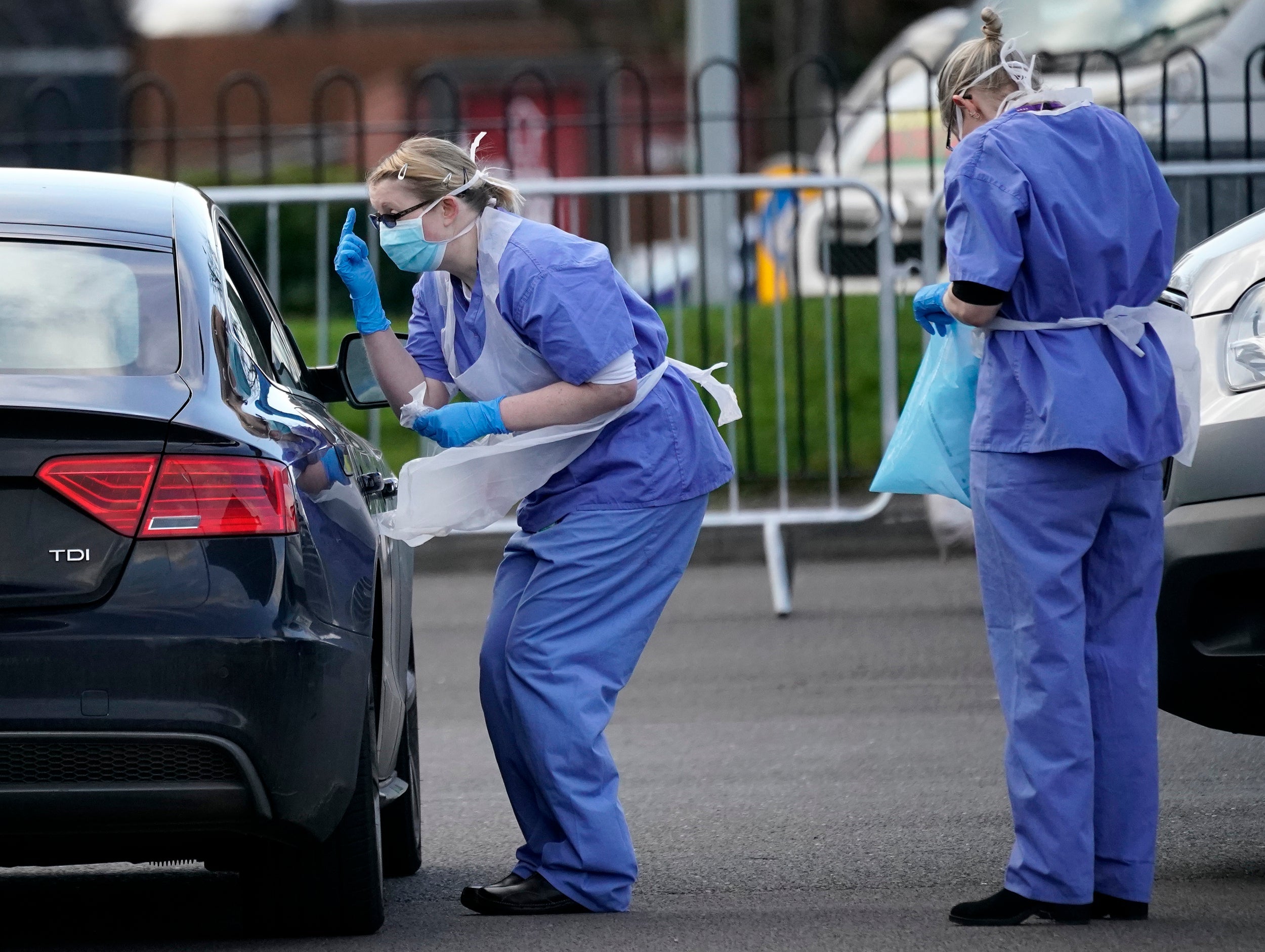 West Virginia has confirmed its first case of coronavirus after previously facing significant issues over a lack of testing, becoming the 50th state in the US to be forced to confront the deadly pandemic.
Confirming the case in an announcement on Tuesday afternoon, Governor Jim Justice said about the spread of the virus: "We'll get through this. We'll win."
The governor also announced that all restaurants, bars and casinos throughout the state would be closed as testing continued to be rolled out to patients exhibiting symptoms associated with the illness, including respiratory issues, pneumonia and a mild fever, similar to those of the flu.
Earlier in the day, Donald Trump praised West Virginia for not having any confirmed cases and said during a press briefing that "Big Jim, the governor, must be doing a good job" in handling the outbreak.
The state was the last to become officially impacted by the pandemic after its senator, Joe Manchin, complained about the lack of testing in an interview with CNN on Monday. 
"We've only had 84 tests in my state", he said at the time.
"I have over 720,000 elderly. I've got over 220,000 that are critically ill under 60 years of age", he said. 
The senator added: "If you put all this together, of the 1,800,000 people, I have over a million that could be absolutely, totally devastated by this virus if it hits."
Mr Manchin also said he asked the vice president to help increase his state's ability to test patients who believe they may have the virus.
"If we don't even have the tests to identify who is ill, who needs treatment … what do we do?" Mr Manchin told CNN. "I don't have the ventilators. I don't have the respirators. I don't have anything available to that many people that are that vulnerable."
The number of cases nationwide have meanwhile surpassed more than 5,000, according to the latest reports, as the death toll rises to at least 94. 
Officials warned that official figures surrounding the pandemic were likely far higher, citing numerous states facing similar issues in receiving testing kits to West Virginia. 
"Our health officials came to me and said we do have our first positive in the Eastern panhandle," the state's governor said on Tuesday. "We knew it was coming, we've prepared for this and we shouldn't panic."
Mr Manchin also said on Tuesday the "safety and well-being of every West Virginian must remain our top priority" amid the pandemic. 
He added: "We all share the responsibility to prevent further spread of this virus and exercise responsible choices which include social distancing. I support Governor Justice's decision to close restaurants, bars, and casinos because we must do everything we can to slow this virus down."
Earlier in the day, the governor's tone surrounding the virus was somewhat different. He encouraged people to go out and eat, saying: "If you want to go to Bob Evans and eat, go to Bob Evans and eat."
Source: https://www.independent.co.uk/news/world/americas/coronavirus-us-update-how-many-cases-west-virginia-trump-usa-a9407901.html