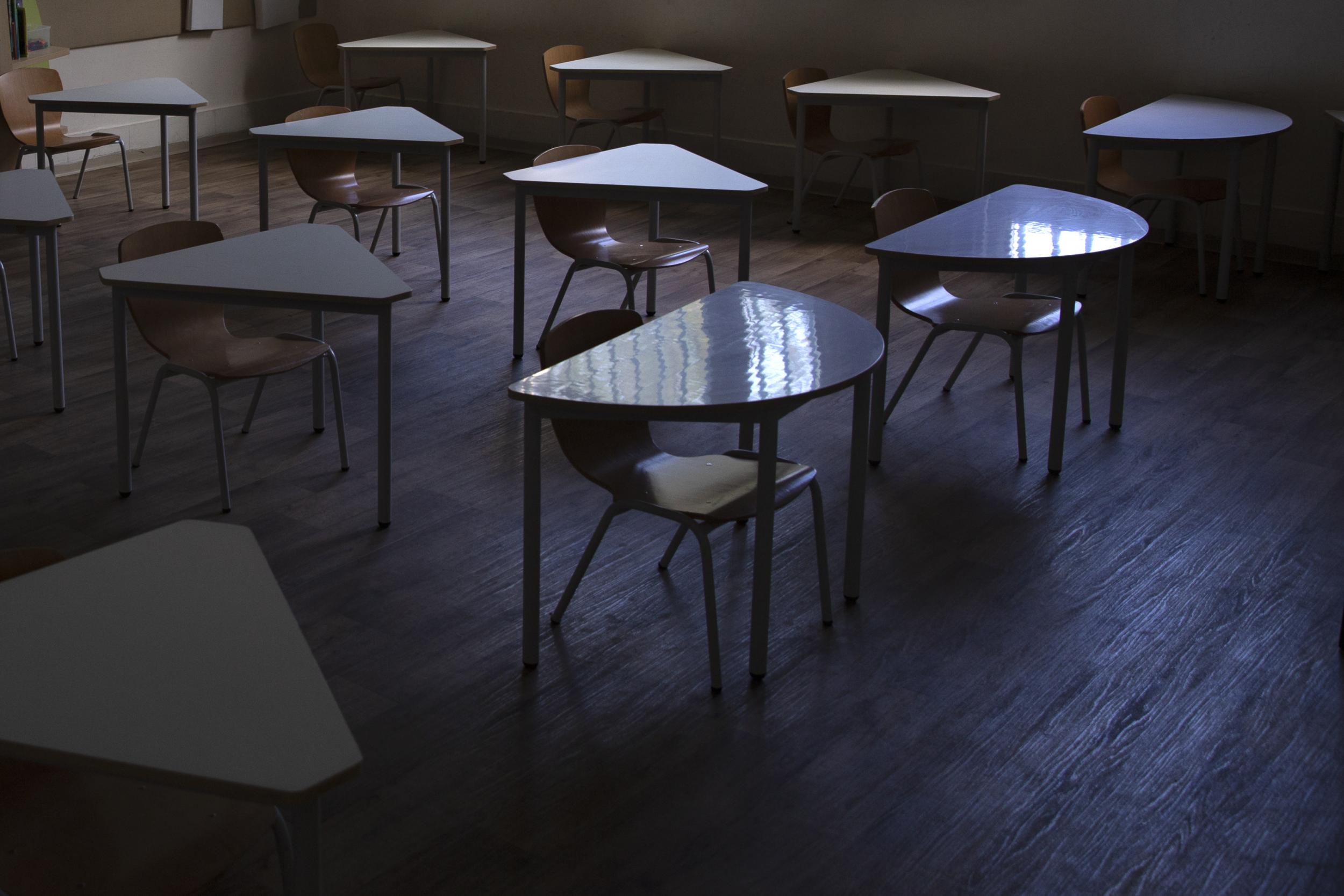 With officials in 46 states and the District of Columbia confirming that schools will remain closed for the rest of the academic year because of the coronavirus pandemic, a major paediatrics group has released guidelines as to how an eventual return to the classroom might look.
In advice published on Tuesday, the American Academy of Paediatrics (AAP), which represents 67,000 paediatricians, says that schools and local authorities should consider a phased reopening either with reduced hours or only involving certain classes or year groups.
They should also prepare for the possibility of intermittent closures, as and when new outbreaks of Covid-19 occur — keeping the prospect of a second wave of infections in mind.
Download the new Independent Premium app
Sharing the full story, not just the headlines
Schools should continue to disinfect and sanitise buildings and equipment, use masks, and monitor the health of both students and teachers.
The structure of the school day could also be different, with teachers moving between classrooms rather than students, to limit unnecessary interactions.
Underpinning decisions to reopen remain factors such as the availability of testing, and capacity for community surveillance and contact tracing.
Tracking the local and national spread of the virus will also be an important factor, as infections peak at different times geographically.
The AAP is keen to have students return to the classroom provided the appropriate measures are taken.
"While some school districts have implemented distance learning, this is not generally believed to replicate the in-person learning experience," the guidance states.
The group warns about "a widened divide in academic progress" between students with differing access and engagement with distance learning.
Remaining realistic in its conclusion and outlook for the future, the organisation says: "Until the broad availability of a vaccine and/or treatment for Covid-19 exists, there is a risk for future waves of disease impacting communities across the country; it is important that schools plan for the possibility of additional periods of school closures and prepare strategically for distance learning or other educational options."
Source: https://www.independent.co.uk/news/world/americas/coronavirus-us-school-reopen-when-closed-lockdown-a9501896.html