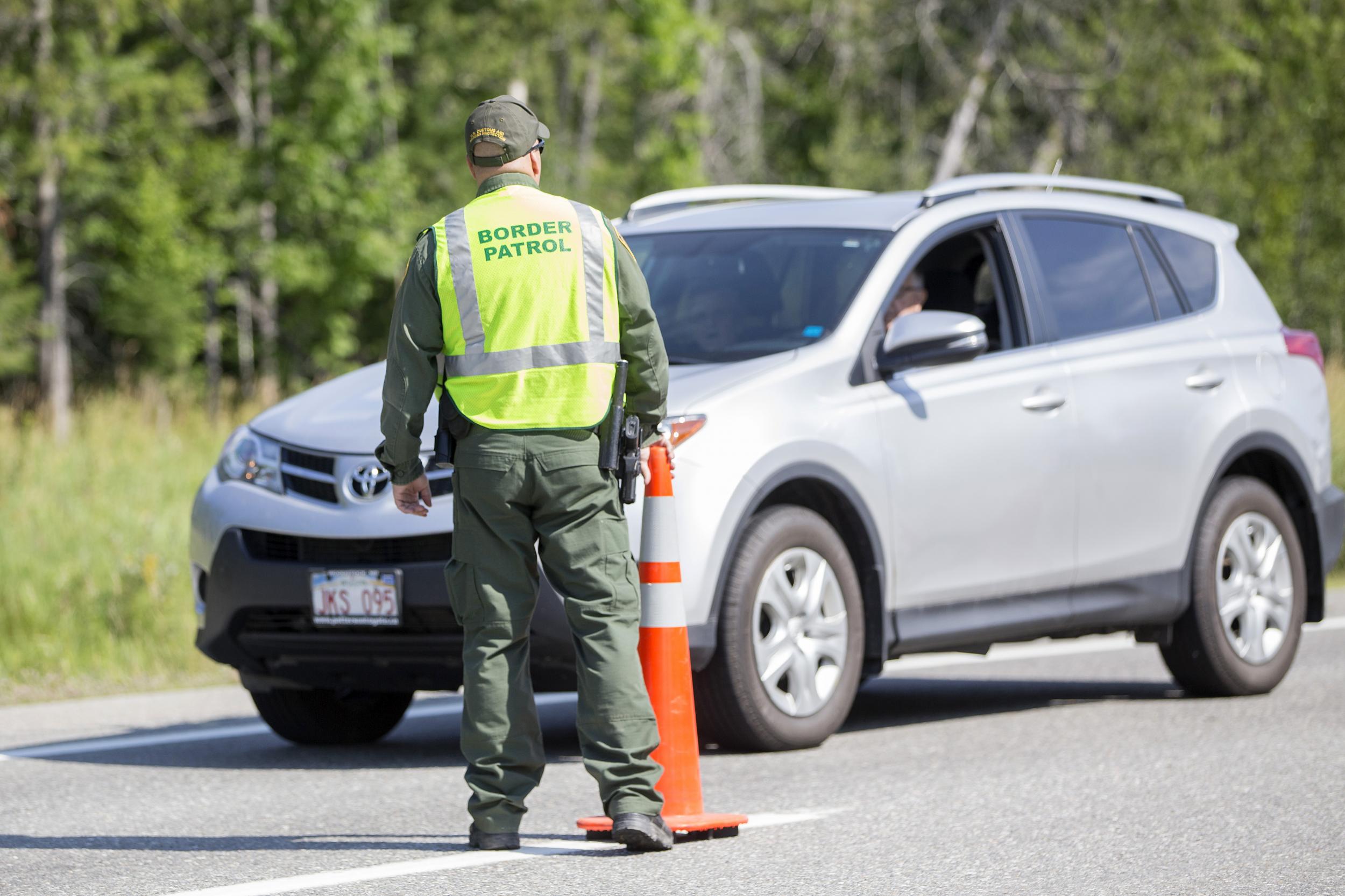 The US–Canada border will be temporarily closed to "non-essential traffic" in an effort to combat the spread of the coronavirus, President Trump announced on Wednesday. 
In a tweet, the president revealed it was "mutual consent" between the United States and Canada to close off the border for the near future. 
"We will be, by mutual consent, temporarily closing our Northern Border with Canada to non-essential traffic. Trade will not be affected. Details to follow," Mr Trump wrote. 
Reports circulated on Tuesday about the border between the two countries potentially closing within the next 24 to 48 hours as both governments worked on a mutual agreement for the ban. 
Canada's federal government already announced on Monday it would be closing its border to most foreigners in an effort to stop more people from bringing the virus into the country. 
Prime Minister Justin Trudeau made the announcement saying only Canadian citizens or permanent residents would be allowed to cross back into the country. 
"I know that these measures are far-reaching," Mr Trudeau said. "They are exceptional circumstances calling for exceptional measures."
At the time, he said restrictions would not include US citizens, foreign diplomats, aircrews, and immediate family members of those living in Canada. But these restrictions have since changed with most US citizens who are under the "non-essential traffic" rule being closed off from the country and vice versa. 

In the US, the country has placed Level 4 travel bans on China, Iran, Italy, and other parts of Europe after these countries have seen rapid increases of Covid-19 cases.
Mr Trump also announced last week Europeans would be restricted from coming into the US if they were in the Schengen border-free area in the last 14 days. This mandate, which the White House had to clarify after it sparked confusion globally, does not apply to US or United Kingdom citizens. 
But US citizens who did come home would be required to fly into one of 13 designated airports and undergo "enhanced entry screening". 
In total, more than 200,000 coronavirus cases are confirmed globally and 8,246 people have died, as of Wednesday morning.
In the US, the country is seeing a rapid increase in cases as testing escalates, with 6,519 cases confirmed and 115 deaths. For Canada, the country has seen a slower increase with 598 confirmed cases and eight deaths. Mr Trudeau's wife, Sophie Trudeau, was one of the confirmed cases. 
Source: https://www.independent.co.uk/news/world/americas/coronavirus-us-canada-border-closed-trade-traffic-latest-advice-a9409106.html