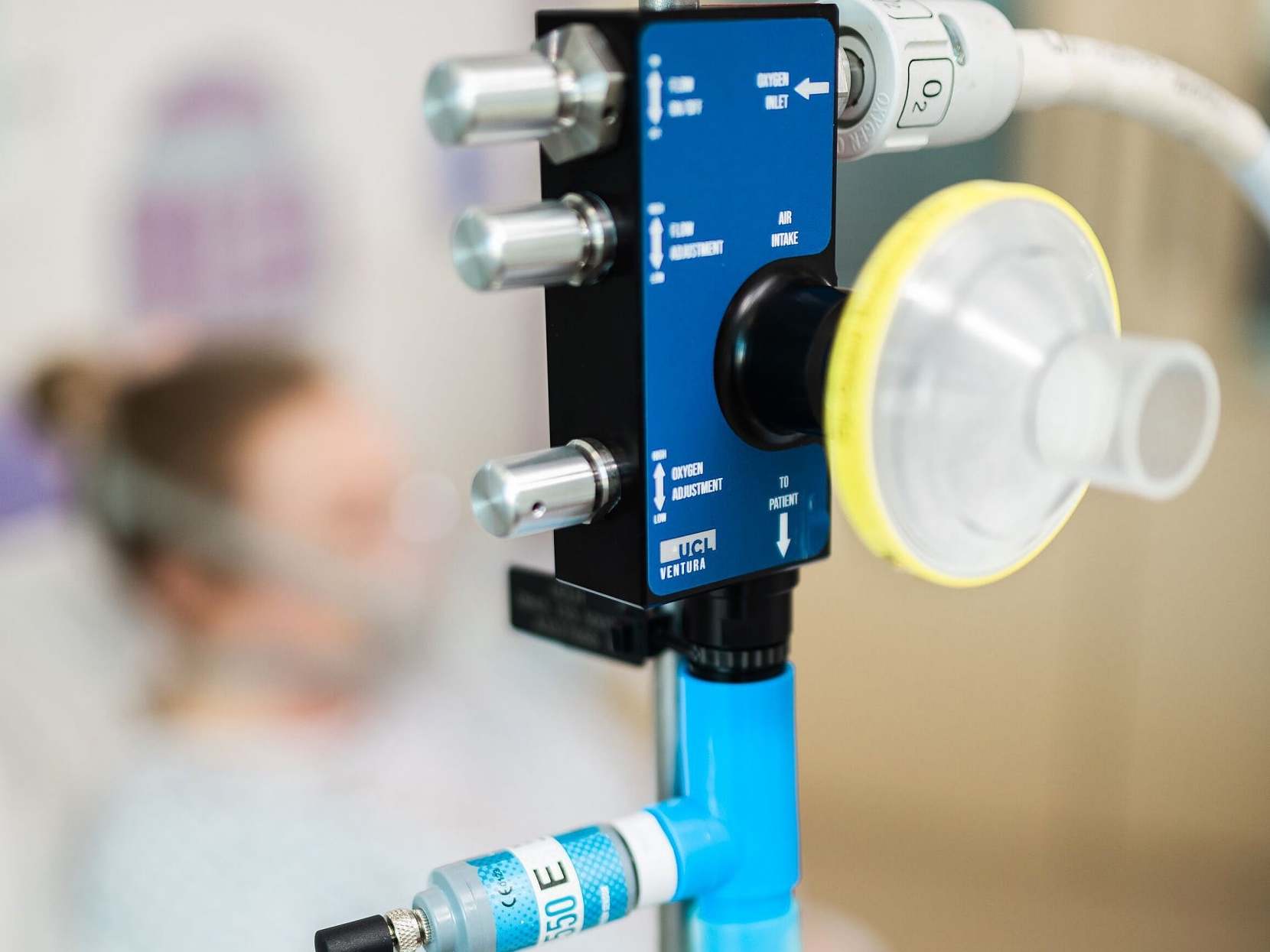 Turkey has been accused of seizing hundreds of ventilators and sanitary equipment destined for Spain amid the escalating coronavirus pandemic.
Spanish officials said Ankara was holding the ventilators for "the treatment of their own patients", despite local governments in Spain having already paid millions for them.
In a press conference on Friday, Spain's foreign affairs minister, Arancha Gonzalez Laya, appeared to admit defeat in her attempts to convince her Turkish counterpart to release the ventilators in the coming days.
"Turkey has imposed restrictions on the export of medical devices, motivated by the need for medical supplies," she said, according to Spanish national media.
Spanish newspaper El Mundo reported the ventilators were manufactured in Turkey on behalf of a Spanish firm that bought the components from China.
Three Spanish regions, Castilla-La Mancha, Navarre and Catalonia, had bought the ventilators, El Pais reported, while the shipment also featured sanitary materials paid for by the country's health ministry.
But before the equipment could be flown out, Turkish customs intervened. Officials there reportedly promised the equipment would reach Spain "in a few weeks".
Emiliano Garcia-Page, Castilla-La Mancha's president, said Turkey has "unilaterally decided to requisition" 150 ventilators it had already paid €3 million (£2.6m) for.
He added he expected the national government to issue a diplomatic complaint about the issue, which he said was "bordering on criminality".
The diplomatic row between the two Nato allies comes amid increasing global tensions over scarce medical resources in the battle against Covid-19.
Canada's prime minister, Justin Trudeau, on Friday warned Donald Trump his decision to stop a US manufacturing company from exporting respirators could prompt retaliatory measures.
Spain has been one of the hardest-hit countries in the world during the coronavirus pandemic. By Friday, the number of people who had died after contracting the virus stood at 10,935.
The Turkish government has been contacted for comment.
Source: https://www.independent.co.uk/news/world/europe/coronavirus-turkey-spain-ventilators-medical-equipment-seized-a9447216.html