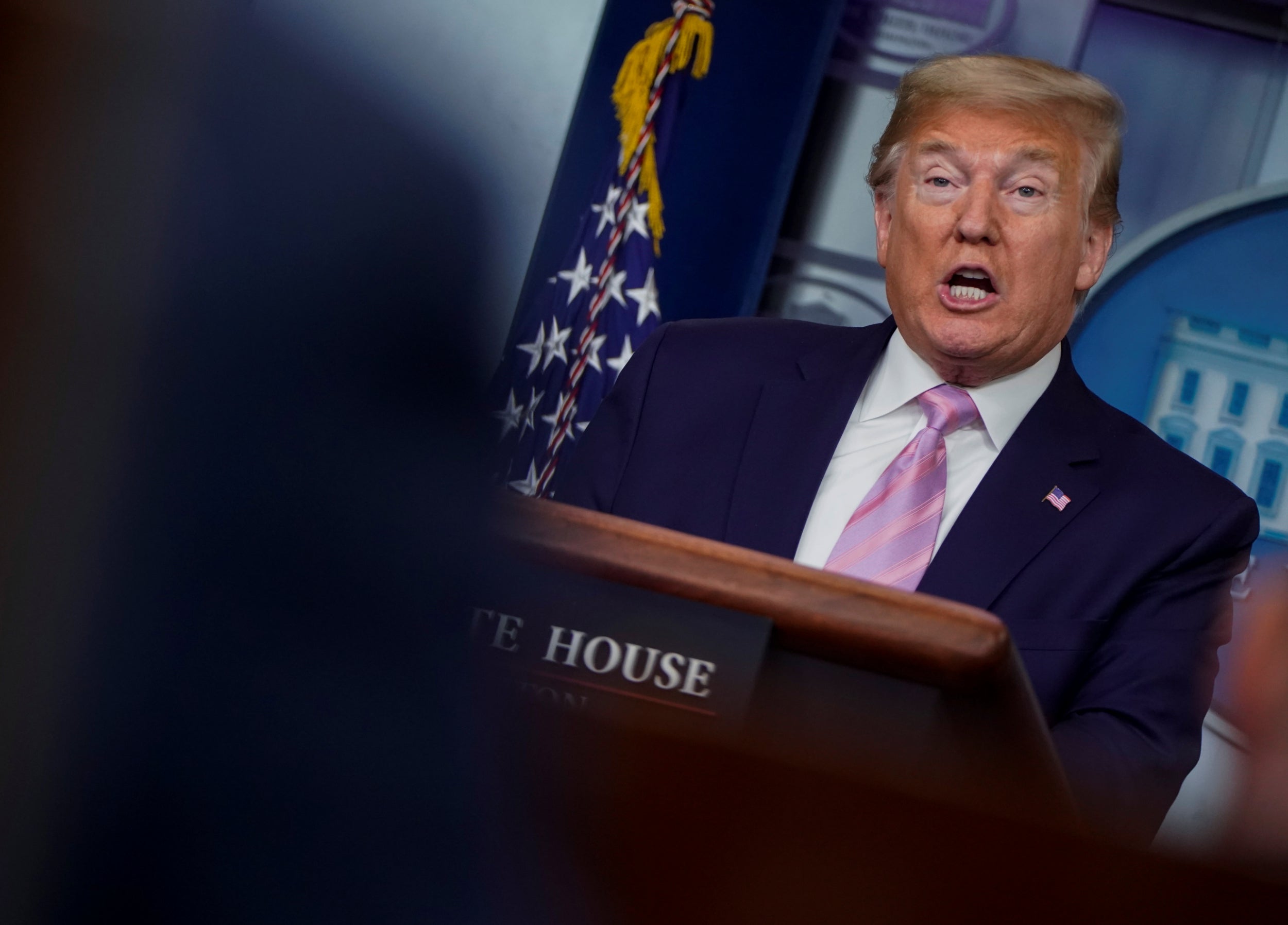 Donald Trump has warned the US that "there will be a lot of death" this week as he said the country faced its toughest period during the coronavirus pandemic. He was speaking as Johns Hopkins University said the US now had more than 300,000 cases.
Speaking at his daily White House briefing he said: "There'll be a lot of death, unfortunately, but a lot less death than if this wasn't done … but there will be death."
He quickly lashed out at the media, accusing unnamed outlets of spreading "false rumours".
The president said "certain media outlets" had to "stop spreading false rumours and creating fear and even panic with the public"
"It's just incredible. I could name them, but it's the same ones. I guess they're looking for ratings."
Mr Trump did not elaborate on which "false rumours" he was referring to. But shortly before the briefing began he tweeted: "@CNN is Fake News. They will take a good story and make it as bad as is humanly possible. They are a JOKE!"
The president complained that state governors were being given more equipment – such as ventilators – than they had even asked for but were still criticising him in the media. He said: "We can't play that game."
And he continued to press the case for hydroxychloroquine, an anti-malarial drug which he has touted as a possible treatment for Covid-19.
He repeated his belief that "the cure can't be worse than the problem itself" and stressed that the US had to reopen for business, without suggesting a specific date.
More follows…
Source: https://www.independent.co.uk/news/world/americas/us-politics/trump-coronavirus-death-toll-new-york-cases-andrew-cuomo-latest-a9447771.html