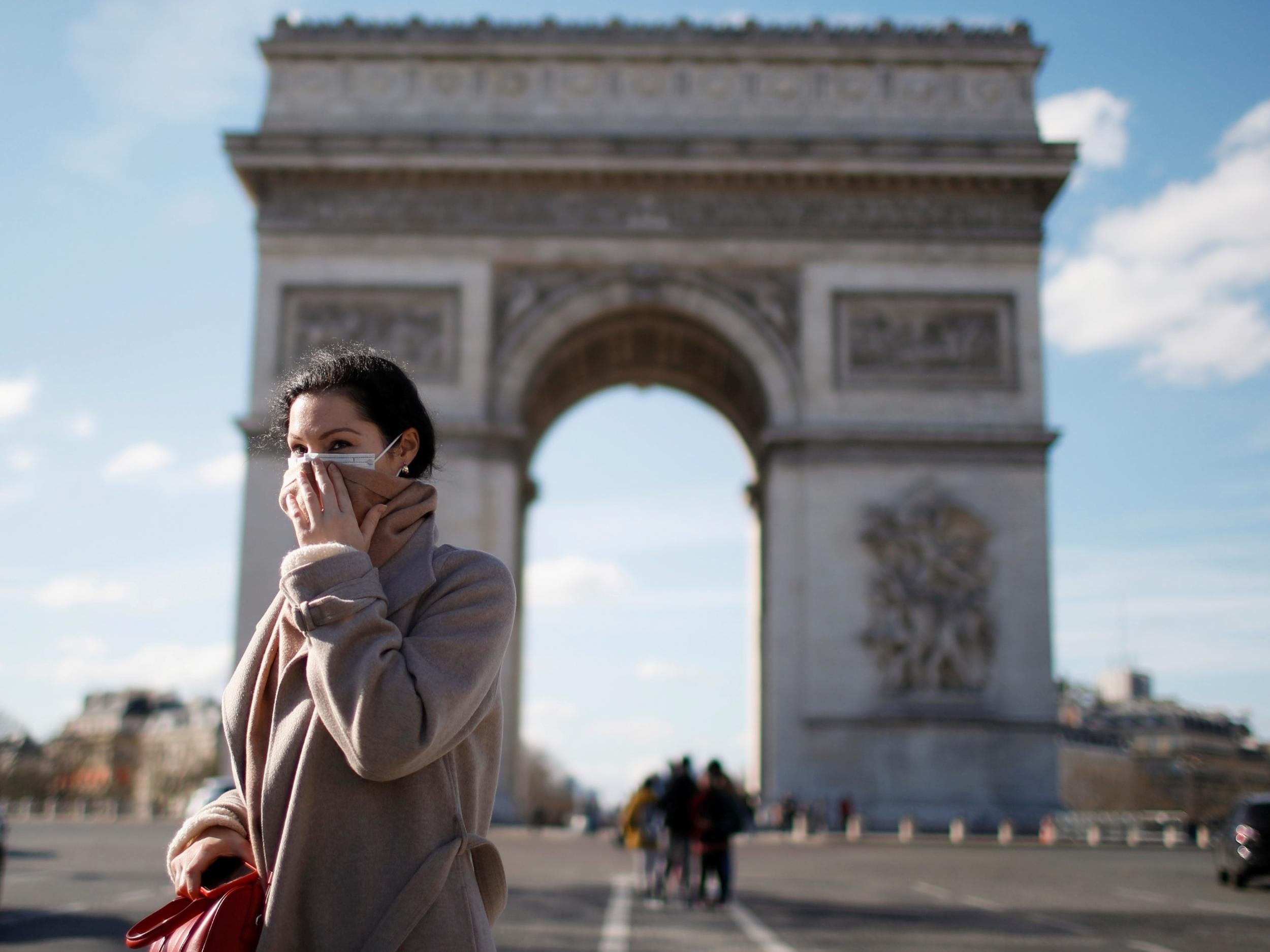 France is expected to announce drastic new measures in an effort to contain the spread of the coronavirus outbreak, with the country's top health official warning that the situation is "deteriorating very fast".
There have been more than 5,000 confirmed cases of Covid-19 in the country, resulting in 127 deaths. 
"The number of cases doubles every three days. I want our citizens to realise that there are hundreds of people who are sick and in intensive care," Jerome Salomon, France's director general of health, told France Inter radio.
"There is a real worry that the spread of the outbreak could saturate hospitals and this is something we absolutely want to avoid. This is why we must do everything to slow down the outbreak."
President Emmanuel Macron will meet with military advisers and top health officials on Monday before giving a televised address at 7pm GMT.
He is expected to announce new measures to deal with the outbreak, with local reports suggesting there could be a complete lockdown of Paris, Île-de-France, and the eastern region of Alsace.
Fears that Paris will be forced into quarantine were stoked within local Facebook and WhatsApp groups, where people shared rumours of impending curfews and an increased military presence on the streets.
Supermarkets and pharmacies across the capital suffered shortages of essential items such as baby formula and toilet roll on Monday amid a surge of panic buying. 
There are already strict measures in place throughout France, though officials criticised the public for not following government guidelines.
On Saturday, Edouard Philippe, the prime minister, announced that all "non-essential" public places were to close in an effort to contain the spread of the deadly virus. The closures cover shops, restaurants, cafes and public events, though supermarkets, pharmacies and petrol stations remain open.
The order followed an announcement from Macron on Thursday for all schools and universities to close "until further notice".​
Despite the closures and a notable decrease in tourists, the streets of the French capital remained busy on Sunday.
Outdoor markets remained open, parks filled with people and local elections went ahead at polling stations.
Mr Salomon reiterated calls from the prime minister for people to "show more discipline" and practice social distancing.
"A lot of people have not understood that they need to stay at home, and this low level at which people have adhered means that we are not succeeding in curbing the outbreak of the epidemic," he said.
"I appeal to all French people to mobilise in the fight."
Source: https://www.independent.co.uk/news/world/europe/coronavirus-france-paris-covid-19-travel-quarantine-a9404076.html