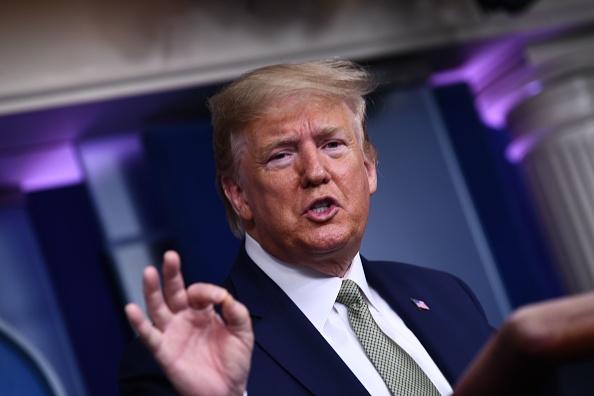 Democrats went big with their proposal to include 12 weeks of paid sick leave for those affected by coronavirus, only to have those hopes dashed by old fashioned Washington deal-making.
The initial version of a second emergency virus bill awaiting a Senate vote called for 12 full weeks of paid leave for employees with COVID-19, workers with symptoms or ones caring for loved ones who have the novel virus. That proposal, however, rattled Republicans and business groups, who worried it would put a heavy burden on business and cost too much.
The federal Family and Medical Leave Act, contrary to popular notions, does not require paid leave. Rather, it allows for it under "certain medical situations for either the employee or a member of the employee's immediate family," according to the Labor Department. 
Here are three reasons Democrats failed to secure three months of paid leave for a sickness most experts say would only last a couple weeks — at most.
Horse trading
Most people see Washington as broken, its traditions of backroom deals and this-for-that trades a lost art. Not so.
Treasury Secretary Steven Mnuchin and Speaker Nancy Pelosi have emerged as the two officials in the capital city still capable of hashing out big deals. The coronavirus package they are about to push through the Senate will be the third large bill they've cobbled as an likely team.
Ms Pelosi says a big reason why is they skip the chit-chat and get down to business.
Another is both understand the other side has to get something.
Sure, the speaker and Democrats lost two months from their paid leave proposal. But they got a list of things included that should help Medicaid users during the outbreak. That's a big reason why so many House Democrats voted for that second aid package and most Senate Democrats likely will, too.
Need for speed 
Both chambers are racing to pass the second measure, and the White House is approving many changes to it and trying to get enough Democratic ideas into an emerging economic stimulus deal that could crest $850b so that can pass as soon as this week.
The major driving force is even if the House returns from a recess week to approve an amended aid package and the stimulus bill, both chambers could adjourn for the foreseeable future while the country rides out the virus outbreak.
"Let's get down to work, let's pass that second bill that passed the House last Saturday and not wait any longer," Senate Minority Whip Richard Durbin, his chamber's second-ranking Democrat, said Tuesday. "It should be done today and quickly. And then, if we're going to move to a third bill, so be it. We are here. Let's do it."
Donald Trump told reporters during a White House briefing that his administration is "working with Congress to provide rapid relief for affected workers and industries, adding "this will allow us to emerge from the strongest economy on earth because we had literally the strongest economy on earth."
Mr Trump is eager to sign a stimulus bill and provide the softest possible landing for what had been a healthy economy that he planned to use as the basis for his re-election campaign.
Business lobby
Lobbyists representing major US companies know the Senate's rules, so they realise any coronavirus bill the chamber moves on Tuesday, later this week or in a month needs 60 votes to move to a final vote.
That means even if all 47 Democrats voted for any emergency package, they would need 13 GOP members to push it over the finish line.
And business groups have been leaning hard on the White House and GOP lawmakers.
Just on Tuesday alone, Mr Trump talked with fast food executives and industrial supply wholesalers and retailers in separate telephone conferences. And he met with tourism executives at the White House. 
"We are also helping industries like Boeing. We have to help Boeing. We have to help the airline industry," he told reporters in between those sessions with private-sector leaders.
Why?
"It wasn't their fault, this wasn't their fault and we will do that, we will be doing that," the president said. "So we are adding it up. It will be fine. It will come back very quickly once we are finished with our war with the virus."
Source: https://www.independent.co.uk/news/world/americas/us-politics/coronavirus-paid-sick-leave-usa-trump-senate-democrats-wages-a9407796.html