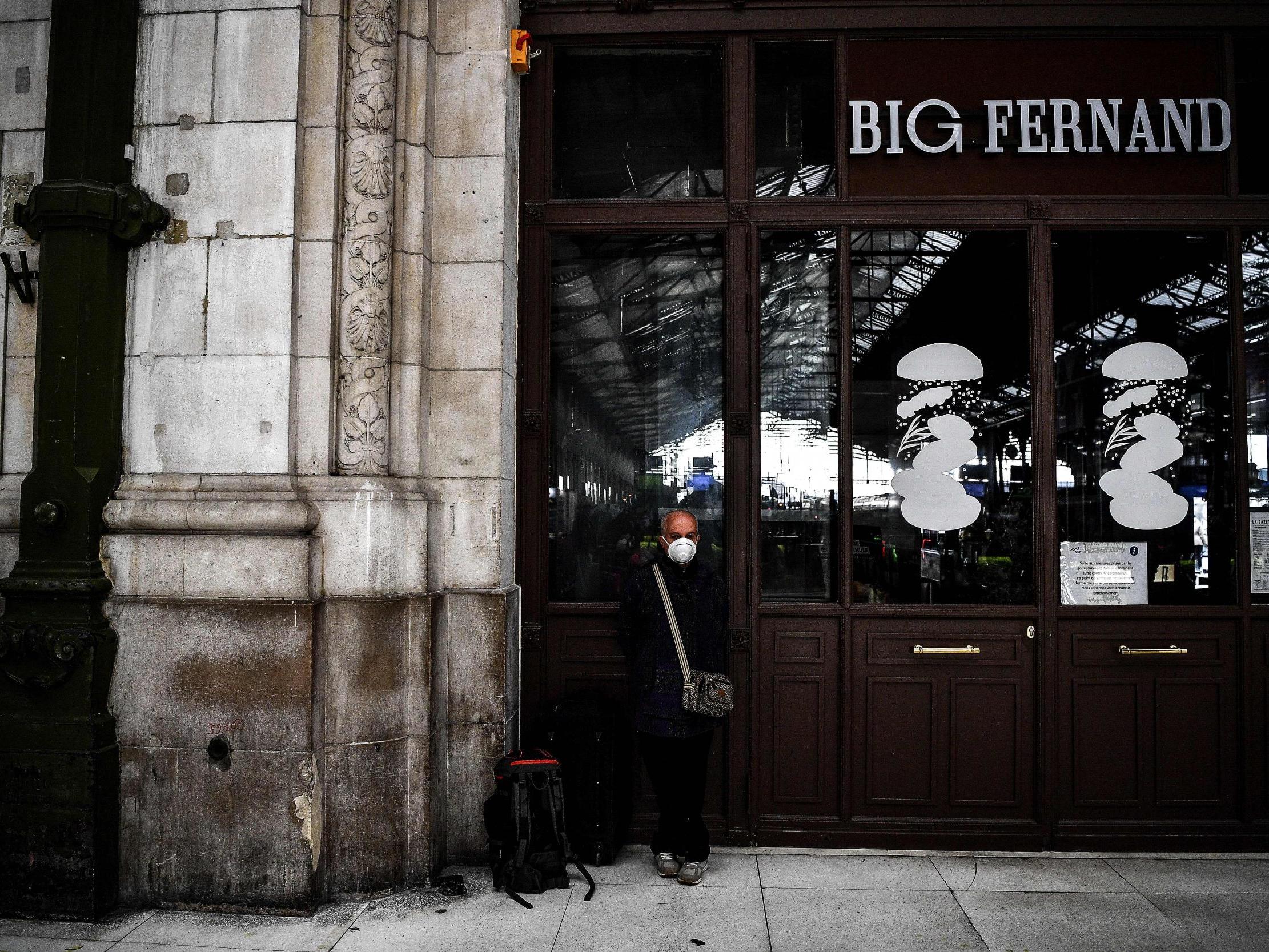 Parisians have fled the city as France prepares to go into lockdown over the coronavirus outbreak, which has left hospitals in Alsace "overstretched".
Emmanuel Macron, the French president, said the public would be ordered to stay at home from Tuesday midday, as the country fights "a war" against the pandemic.
Many Paris residents left the city before the lockdown measures came into force, rushing to rail stations and motorways to head to regions elsewhere.
However, other areas are waging their own battle against the Covid-19 pandemic, which authorities in Alsace warning about added pressure on hospitals.
Josiane Chevalier, an official for Grand Est and Bas-Rhin in northeastern France, said: "We have a large number of infected people, which continues to rise every day. 
She told radio station France Inter that intensive care units were "overstretched" in Haut-Rhin, and "very crowded" across Bas-Rhin, both areas in Alsace. 
The Grand Est region is among the worst-hit areas in France, with the health minister saying that the situation there is "tense", especially around Mulhouse and Strasbourg. 
"This very morning, helicopters for the military health service transferred seriously ill people and young people to other hospitals in regions where we have space," Olivier Veran told France Inter.
Meanwhile, a field hospital is to be set up in the Alsace region, the French president has said. 
The virus had infected more than 6,600 people in France as of Tuesday, and had caused 148 deaths.
Mr Macron said people should only leave their homes to buy groceries, travel to work if essential, to exercise or for medical care.​
He said the army will be mobilised to help move the sick to hospitals and that all public gatherings will be banned. 
"Never before in history has France had to take such exceptional measures in a time of peace," Mr Macron said, announcing the two-week long lockdown. "You will no longer be able to see your loved ones … or continue your daily routine."
Parisians flocked to train stations and roads on Tuesday morning to escape the capital before the measures were enforced. 
Mr Veran said the government had no intention of preventing people travelling to secondary residences beforehand but said the stringent restrictions on public life would apply on the coast as they would in the city.
One man, a pensioner who was loading his car near the UNESCO headquarters in Paris, said he was fleeing to his country house 100km west of Paris before the lockdown started. 
"Better to be there than couped up in the apartment," he said, giving his name only as Jean-Yves.
The coronavirus pandemic – a flu-like disease that can develop into pneumonia – has already put Spain and Italy into lockdown, and has infected more than 182,000 people in the world to date. 
Reuters contributed to this report

Source: https://www.independent.co.uk/news/world/europe/coronavirus-paris-lockdown-leave-city-alsace-hospitals-overstretched-pandemic-a9406336.html