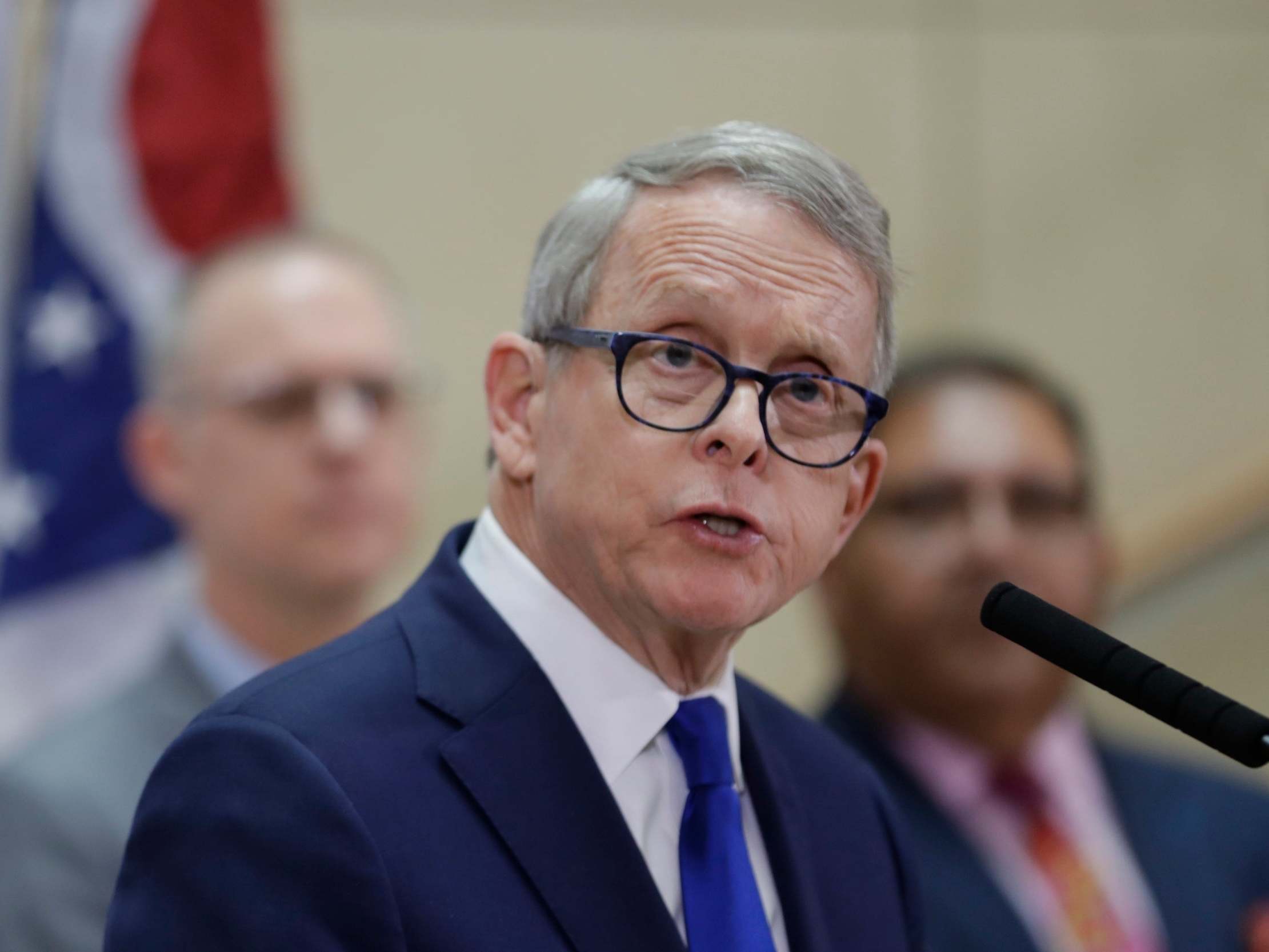 Ohio has called off its presidential primary just hours before polls were set to open due to the "imminent threat" from Covid-19 in the state, its health director has said.
Amy Acton, the director of the Ohio Department of Health, has declared a health emergency to prevent polls from opening over fears about exposing voters and volunteer poll workers — many of whom are elderly — to the coronavirus.
Three other states, Arizona, Florida and Illinois, were set to proceed with their primaries.
Mike DeWine, Ohio's governor, failed to convince a judge to halt the primary on Monday evening, even though the governor argued the election results would not be viewed as legitimate due to the pandemic, which was likely to force some voters to stay at home.
"We should not force them to make this choice – a choice between their health and their constitutional duties as American citizens," Mr DeWine said.
The governor and Frank LaRose, Ohio's secretary of state, had supported a lawsuit by voters which sought to delay the primary until 2 June.
However, Ohio judge Richard Frye ruled against that motion on Monday night, arguing it was not his place to cancel the primary and would set a terrible precedent.
Mr LaRose has now directed all 88 Ohio county boards of elections to comply with Ms Acton's health order to close polls, with an in-person election moved 2 June.
Officials in Arizona, Florida and Illinois felt they had done enough to ensure the safety of voters, even as concerns mounted that there would not be enough poll workers in some precincts and voters would be confused after polling places in nursing homes were moved to other locations. 
Elsewhere, Georgia, Kentucky and Louisiana have postponed their scheduled primaries. 
Recent national polling for the Democratic primary has shown former vice president Joe Biden leading senator Bernie Sanders by more than 20 points, according to a polling average from RealClearPolitics.
For most people, Covid-19 causes only mild or moderate symptoms, such as a fever and cough. For others, especially older adults and those with existing health problems, it can cause more severe illness, including pneumonia, and in some cases death.
People with mild illness recover in about two weeks, while those with more severe illness may take three to six weeks to recover, according to the World Health Organisation.
Additional reporting by AP
Source: https://www.independent.co.uk/news/world/americas/us-politics/coronavirus-ohio-democratic-primary-postponed-covid-19-election-mike-dewine-a9405691.html