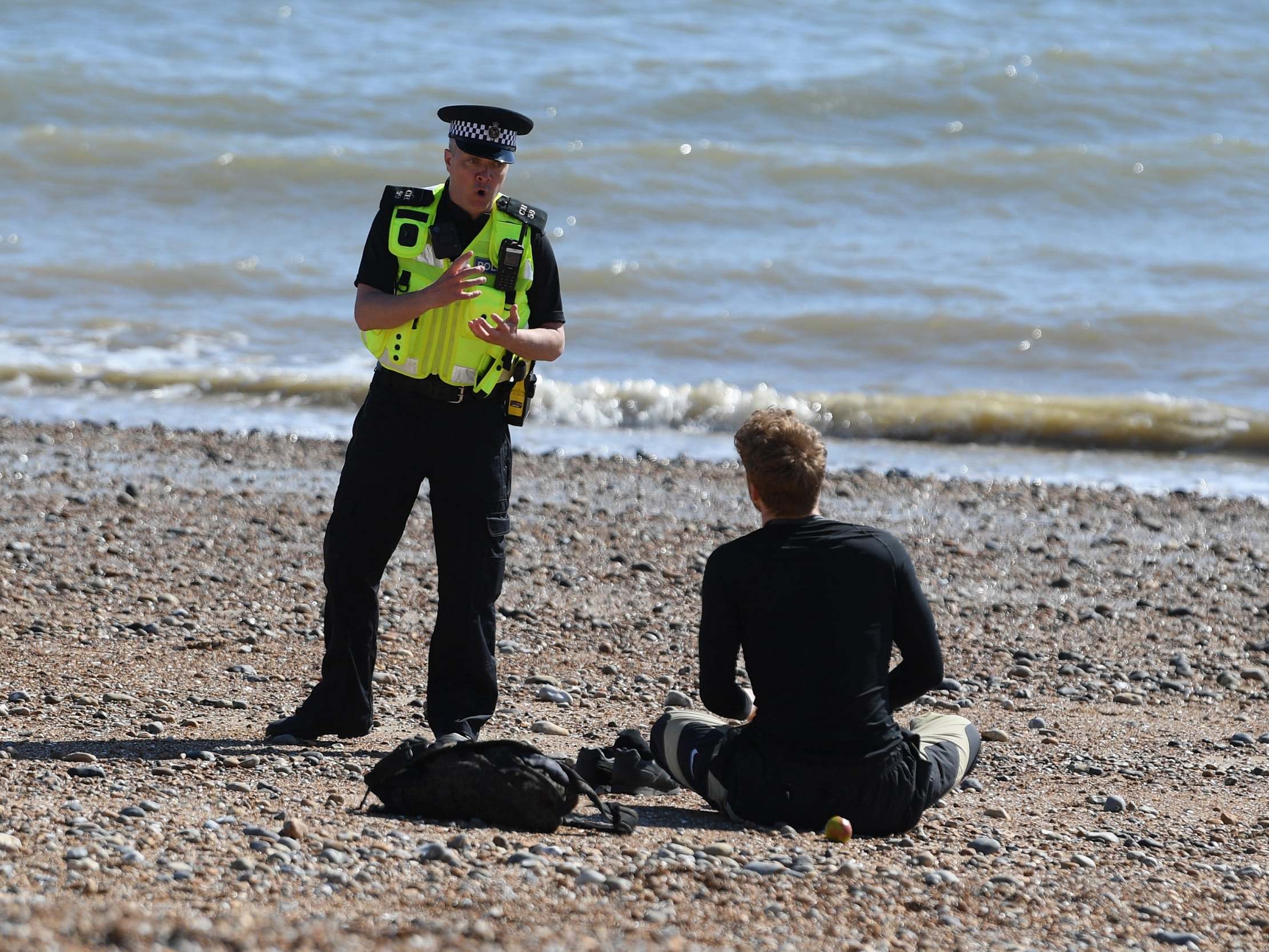 It is "quite unbelievable" that Britons continue to break the lockdown measures imposed to slow the spread of coronavirus, the health secretary, Matt Hancock, said after people were pictured sunbathing and enjoying picnics in the sunshine.
The Queen will urge the nation to show its traditional "quiet, good-humoured resolve" as she broadcasts a rare televised message tonight, in which she will acknowledge the grief and financial hardship experienced by the public as it prepares to enter its third week in lockdown.
It comes as the global number of Covid-19 cases passed 1.2 million, with nearly 65,000 dying with the disease, according to the Johns Hopkins University.
Follow the latest updates
Sunbathing 'putting others' lives at risk', health secretary says
Matt Hancock, the health secretary, has said sunbathing in public spaces is against the coronavirus social distancing rules, as he warned those flouting the advice that they were putting people's lives at risk.
He told Sky News's Sophy Ridge On Sunday: "The vast majority of people are following the public health advice, which is absolutely critical, and staying at home.
"But there are a small minority of people who are still not doing that – it's quite unbelievable frankly to see that there are some people who are not following the advice."
Asked whether sunbathing in public spaces was against the law, he said: "Sunbathing is against the rules that have been set out for important public health reasons."
He warned those who are flouting the guidance: "You are putting others' lives at risk and you are putting yourself in harm's way."
Good morning and welcome to the latest updates on the coronavirus epidemic.
Please allow a moment for the blog to load
Source: https://www.independent.co.uk/news/health/coronavirus-news-latest-covid-watch-queen-speech-cases-map-deaths-a9447836.html