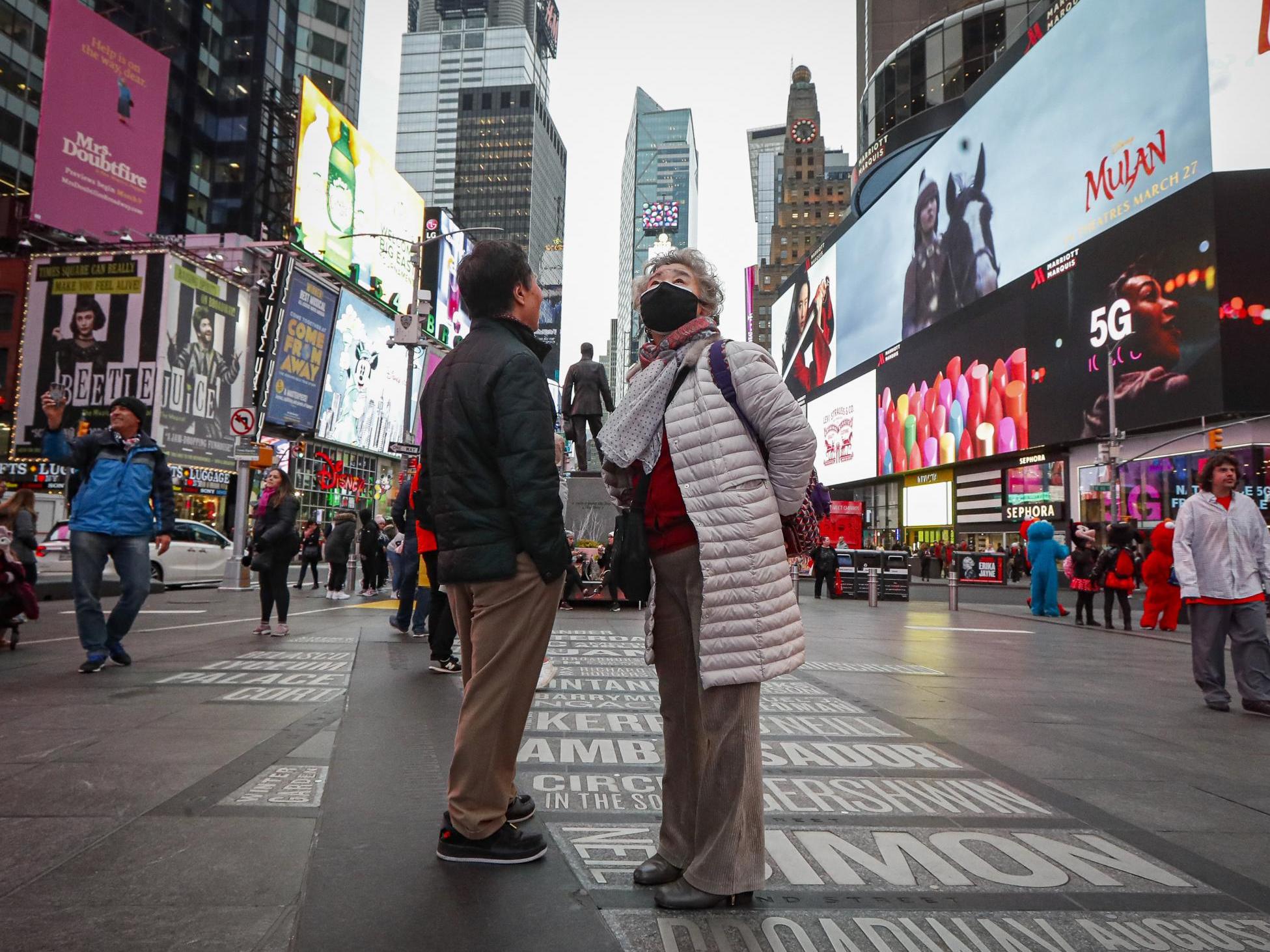 New York City residents should prepare for a shelter-in-place order to help fight the spread of the coronavirus, the mayor says. 
Rumours circulated about the city implementing the order after San Francisco announced on Monday its residents were expected to abide by its own shelter-in-place rule. 
If implemented similar to that of San Francisco's, residents in NYC, which is home to more than 8 million, would only be allowed "essential" travel outside their homes to get food, medicine, or for exercise. People working in necessary job fields would also be allowed to travel for work. 
Mayor Bill de Blasio said he would make the decision within the next 48 hours and encouraged New Yorkers to prepare for the order now. 
"It is definitely a possibility at this point," the mayor said. "It is a difficult, difficult decision."
His response to combating the spread of the coronavirus differs from New York Governor Andrew Cuomo who said on Tuesday a shelter-in-place order was not under consideration for the city. 
"We hear New York City is going to quarantine itself – that is not true," Mr Cuomo said, adding a decision like that would need state approval first. "We have no interest whatsoever – and no plan whatsoever – to quarantine any city."
Mr de Blasio also said during his press conference that the number of Covid-19 confirmed cases rose in NYC from 463 to 814. Seven people have died from the virus. 
"We are certainly going to have thousands of cases next week," he added. "It is not that long before we hit 10,000 cases, that is a true statement."
A rise in the number of cases is expected as more and more residents are tested for the virus. 
In an effort to promote more testing, the city has signed with a private lab so an estimated 5,000 people can be tested per day, Mr de Blasio said. 
Other measures already put in place in New York City is the shutting down of bars, restaurants, gyms, and community venues to promote social distancing. Residents can only order takeout or delivery food from restaurants. New York state also implemented a ban on social gatherings with 50 people or more. 
On Monday, New York City closed its public schools in a move officials were hoping to avoid in the last week partly because 114,000 of its students are homeless. But it was ultimately decided closing schools could help stop the spread of Covid-19. 
Source: https://www.independent.co.uk/news/world/americas/coronavirus-latest-new-york-city-lockdown-shelter-place-order-bill-de-blasio-a9407631.html