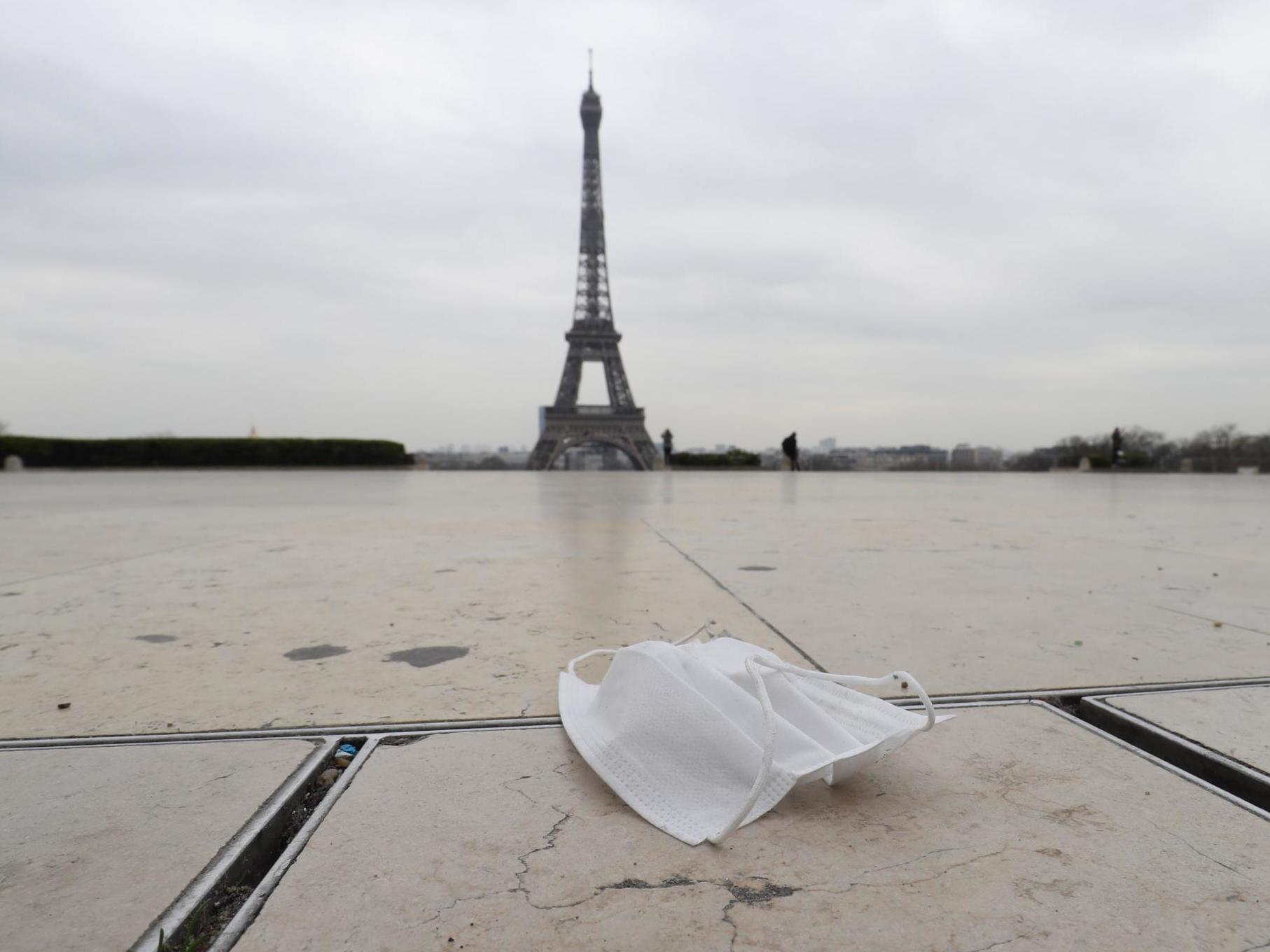 A man is facing prison in France for illegally reselling face masks during the coronavirus pandemic.
He was handed a one-year jail term and fined €10,000 (£8,800), French judicial authorities told The Independent. A later court hearing will determine whether to suspend the prison sentence.
The man was tried in Paris for deceptive business practices and refusing to hand in requisitioned goods, according to national newspaper Le Figaro.
This case was reportedly linked to the discovery of around 20,000 face masks the French capital last weekend.
The French government requisitioned all face masks in the country in early March in a bid to help the country fight its Covid-19 outbreak. The protective equipment – in short supply in France and other countries – is needed by health workers.
Since then, police have discovered tens of thousands of illegally hoarded masks in the French capital, according to Le Monde.
They found 20,000 at a tourist agency in southern Paris and 15,000 masks a natural foods shop in an eastern neighbourhood of the city, the national newspaper reported.
Another 23,000 masks were discovered stuffed in a small truck in a chic neighbourhood of western Paris.
France has been in lockdown since 17 March over its Covid-19 outbreak, with people only allowed to go outside for trips deemed essential, such as to buy food or medicine.
More than 350,000 people were fined for ignoring the restrictions in the first two weeks of the national quarantine, the interior minister said earlier this week.
Those breaking the rules risk a penalty of €135 (£120), which can increase to €200 (£180) if caught a second time, according to local media.
"Our goal is not to hand out fines," Christophe Castaner said. "It is to make sure the French stay at home."
More than 59,000 people have been infected with coronavirus in France as of Friday, while the country's death toll stood at 5,387.
Additional reporting by Associated Press
Source: https://www.independent.co.uk/news/world/europe/coronavirus-france-face-masks-man-prison-paris-a9446411.html