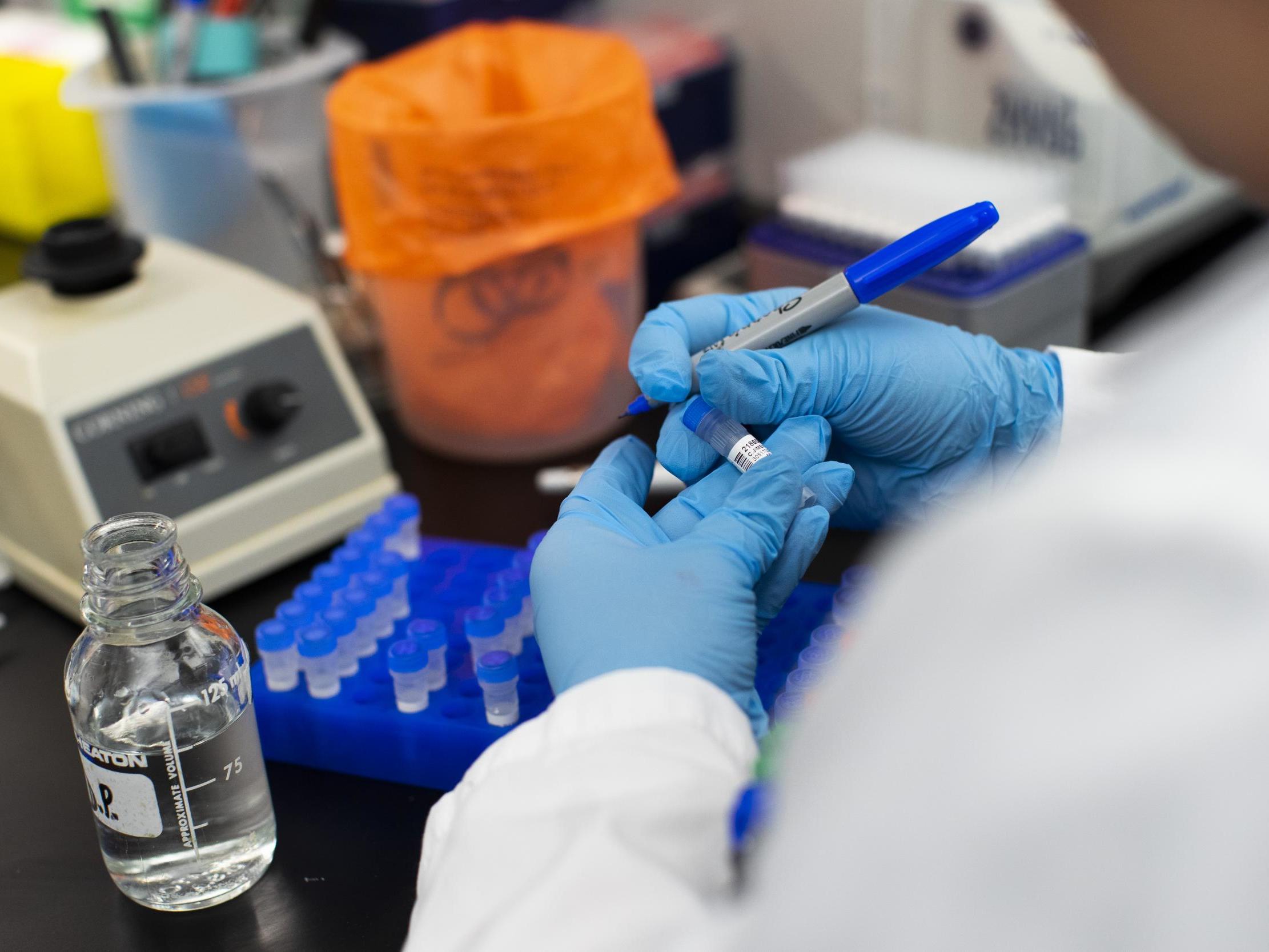 A Japanese anti-viral drug appears to be effective in treating coronavirus patients, Chinese medical officials have found.
Favipiravir, also known as Avigan, was approved for use in Japan in 2014 and is active against a range of illnesses, including influenza strains, yellow fever, Ebola and foot-and-mouth disease.
Now it has shown encouraging results in treating patients with Covid-19 in clinical trials involving 320 people in Shenzhen and Wuhan.
"It has a high degree of safety and is clearly effective in treatment," Zhang Xinmin, an official at China's science and technology ministry, told reporters at a press conference on Tuesday.
The 35 patients who received the drug in Shenzhen appeared to test negative for coronavirus in a median of four days, compared to 11 days for the 45 who did not receive it.
X-rays also showed improved lung conditions in some 91 per cent of Shenzhen patients given the drug, compared to 62 per cent of those who did not receive it, Japanese broadcaster NHK reported.
In Wuhan, trials reported to involve 240 people found patients' temperatures returned to normal and their coughs subsided more quickly than those in the control group, Mr Zhang said.
The drug has been recommended to Chinese medical teams and should be included in their treatment plans for Covid-19 as soon as possible, state media reported Mr Zhang as saying.
A Chinese pharmaceutical company is also expected to mass-produce the drug and ensure stable supply, he said.
Japan, meanwhile, has a stockpile of some two million Avigan pills, The Mainichi reported.
The country has been clinically testing the drug on coronavirus patients with mild to moderate symptoms since March.
"We've given Avigan to 70 to 80 people, but it doesn't seem to work that well when the virus has already multiplied," the paper reported an official at Japan's Ministry of Health Labor and Welfare as saying.
As well as suggesting the drug may not be effective in treating more advanced cases of coronavirus, the Japanese official said the drug could cause foetal deformities and should perhaps not be used by pregnant women or those trying to conceive.
The drug is manufactured by a pharmaceutical arm of Fujifilm – a firm better known for its cameras. 
After the announcement, shares in the company surged by 15 per cent, closing the morning at 5,207 yen, Reuters reported
The company had no comment on the Chinese government's announcement.
A spokesperson added that Fujifilm manufactures Avigan only on receiving orders from the Japanese government and has no sales targets for the drug.
Japan has confirmed 868 cases of the coronavirus and 29 fatalities, not including cases from the Diamond Princess cruise ship, public broadcaster NHK reports.
Source: https://www.independent.co.uk/news/world/asia/coronavirus-treatment-anti-viral-drug-favipiravir-avigan-wuhan-china-a9408066.html