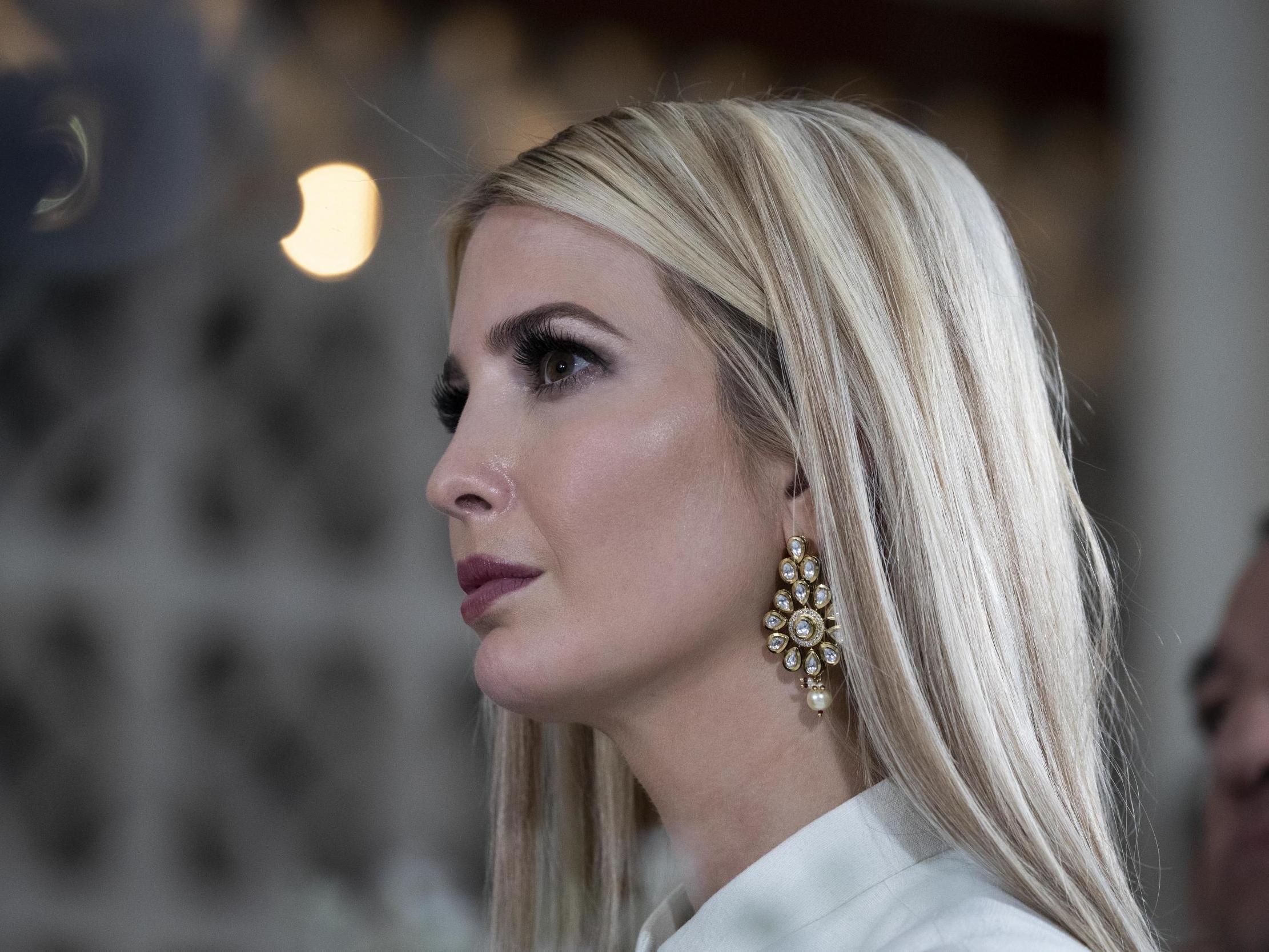 Ivanka Trump has been criticised for a twitter post advising families on what to do while in quarantine or social distancing.
Ms Trump initially worked from home after coming into contact with Peter Dutton, Australian Home Affairs minister who tested positive a week later for Covid-19.
However, now Ms Trump is staying home in response to the government and Dr Anthony Fauci's advice to practice social distancing.
On Monday, she tweeted "this is wise. #SocialDistancingWorks" in a response to a virtually empty street during rush hour in New York, posted by @dougmillsnyc.
Today, the White House Advisor shared a photo of herself making a fort with her children in her living room, advising other families to do the same in the caption.
"Staying home today w/ kids? Plan living room camp out! Throw a bedsheet over some taped together brooms. Plan a menu & 'pack' sandwiches, salads (S'mores optional) A fun activity that also brings family together for a meal! Share your ideas & use the hashtag #TogetherApart."
The tweet was quickly criticised by users who felt Ms Trump was not taking into account her financial advantages.​
@lifesafeast tweeted: "Congratulations on being rich & being married to a guy actually profiting off this catastrophe. There are actually people suffering. Without enough food. Without nannies or cooks or cleaning people to help with the kids. Who are forced to work or risk losing their job/business."
Others took aim by referencing her father Donald Trump's immigration policies, where children are separated from their parents and kept in detention centres, with [email protected] tweeting, "y'all really like putting kids in tents."
User @spdustin added, "here's an idea: have your dad reunite separated kids and their families, and allow them to stay or go (their choice) while waiting for their asylum requests to be processed? Detainee shelters are not like camp. #TogetherApart."
Another wrote: 'Wow! Moms are scrambling for childcare right now. This is so "Let them eat cake"'.
Some users appreciated Ms Trump's message, with @richshetina tweeting: "Feel sorry for all the haters in here who have to try and tear Ivanka down in order to build themselves up."
In the US 4,661 cases of the disease and 85 deaths have been recorded so far.
The Centres for Disease Control and Prevention has recommended a two-week ban on gatherings of more than 50 people as part of the battle to contain the spread of the contagion.
Source: https://www.independent.co.uk/news/world/americas/coronavirus-ivanka-trump-childcare-advice-twitter-criticism-a9407641.html