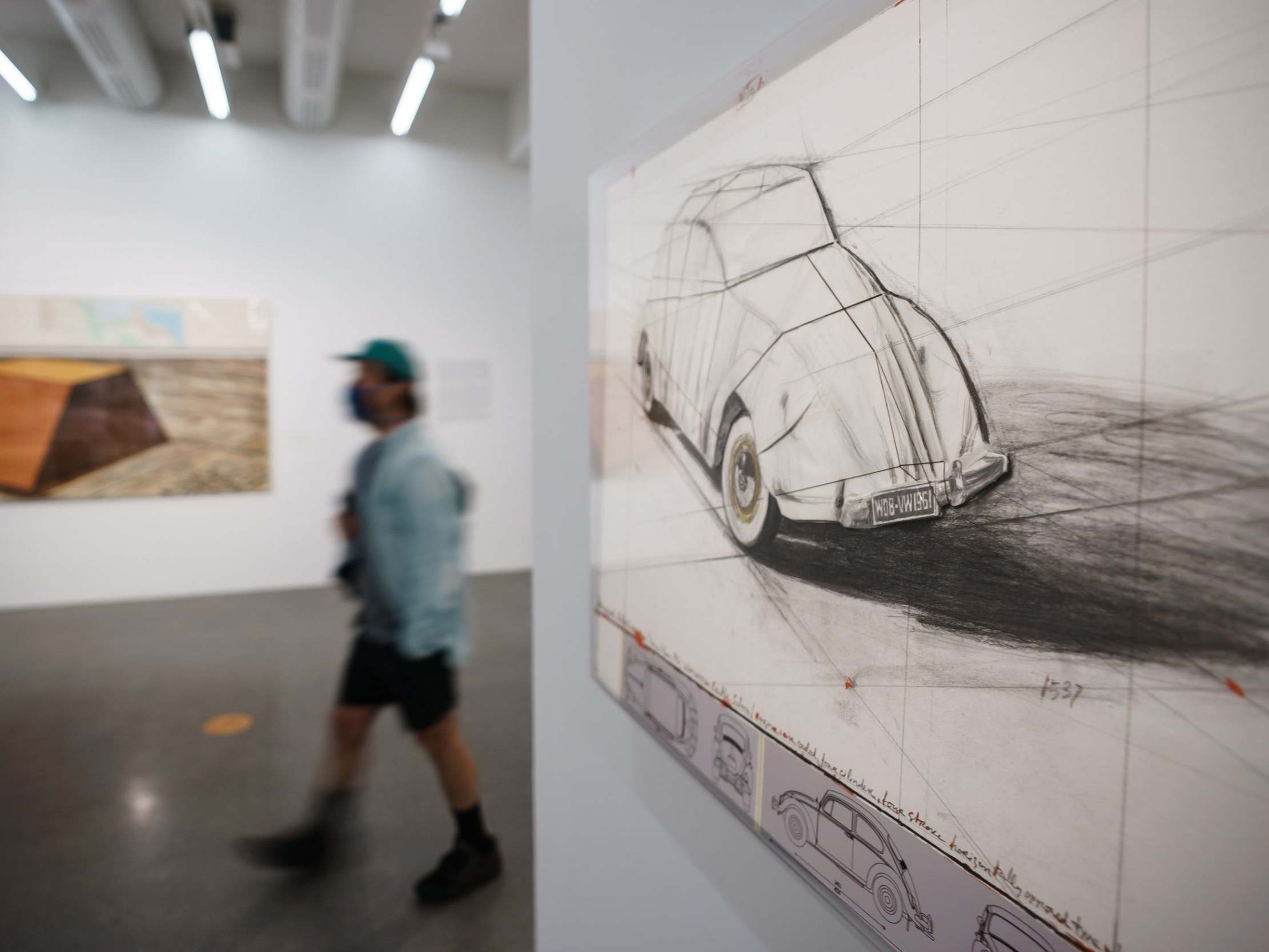 Germany has begun relaxing the lockdown measures put in place to control the spread of coronavirus, as officials say the infection rate has been declining for "at least four weeks in a row".
Museums, galleries and gardens, as well as many shops, were allowed to reopen this week. Individual states will decide about gradually opening universities, bars, trade fairs, theatres, cinemas, and more under certain hygiene and distancing rules.
A draft document prepared by federal chancellery chief Helge Braun, seen by Reuters, also said amateur open-air sports could restart and schools should gradually reopen from 11 May.
Download the new Independent Premium app
Sharing the full story, not just the headlines
The document will be discussed between Chancellor Angela Merkel and state premiers at a telephone conference later on Wednesday.
Germany has been more successful at containing the outbreak than other big European countries, managing to keep its infection and death rate at a relatively low level. The country recorded 164,807 infections and nearly 7,000 deaths.
Cabinet minister Peter Altmaier told BBC's Newsnight there had been "a decline in infections, for now, at least four weeks in a row".
He said the government is proceeding with caution in easing the lockdown, as having to re-impose the strict measures could have a "disastrous effect on the economy".
Berlin's botanical gardens reopened to the public on Tuesday for the first time since mid-March. The Museum Barberini art gallery in Potsdam opened its doors on Wednesday, reassuring visitors it has a "comprehensive catalogue of protective and hygiene measures" to limit the number of visitors.
The state of Bavaria announce a partial reopening for tourism later this month, with beer gardens allowed to operate on 18 May and restaurants opening a week later. Social distancing requirements must be adhered to and places must close at 10pm, said premier Markus Soeder.
According to the document, federal and state governments agreed in preliminary talks that if the number of new infections rises after restrictions are eased, local restrictions should be reintroduced immediately to prevent a second outbreak.
"If there is a dispersed regional outbreak and infection chains are unclear, general restrictions, such as those in force in Germany before 20 April, must be consistently reintroduced regionally," it says.
However, the country's top disease control official warned that second and third waves of infections can be expected "with great certainty".
Lothar Wieler, head of the Robert Koch Institute, told reporters on Tuesday: "This is a pandemic. And in a pandemic, this virus will cause disease until 60 to 70 per cent of the population is infected."
He noted that a majority of disease experts shared the belief that a second wave would come, with many also expecting a third wave of infections, reported news agency DPA.
Ms Merkel has urged Germans to be cautious about the lifting of lockdown restrictions to minimise the risk of a second wave.
She said earlier this month: "Even if we assume that one person infects 1.1 others, we would reach the limits of what our health system and intensive care beds can manage in October.
"If we assume a rate of 1.2 … we would reach the health system's limit in July. And with a rate of 1.3 — it doesn't sound like much — we would get there in June already."
Additional reporting by agencies
Source: https://www.independent.co.uk/news/world/europe/germany-coronavirus-lockdown-lift-open-museums-galleries-gardens-shops-a9501111.html