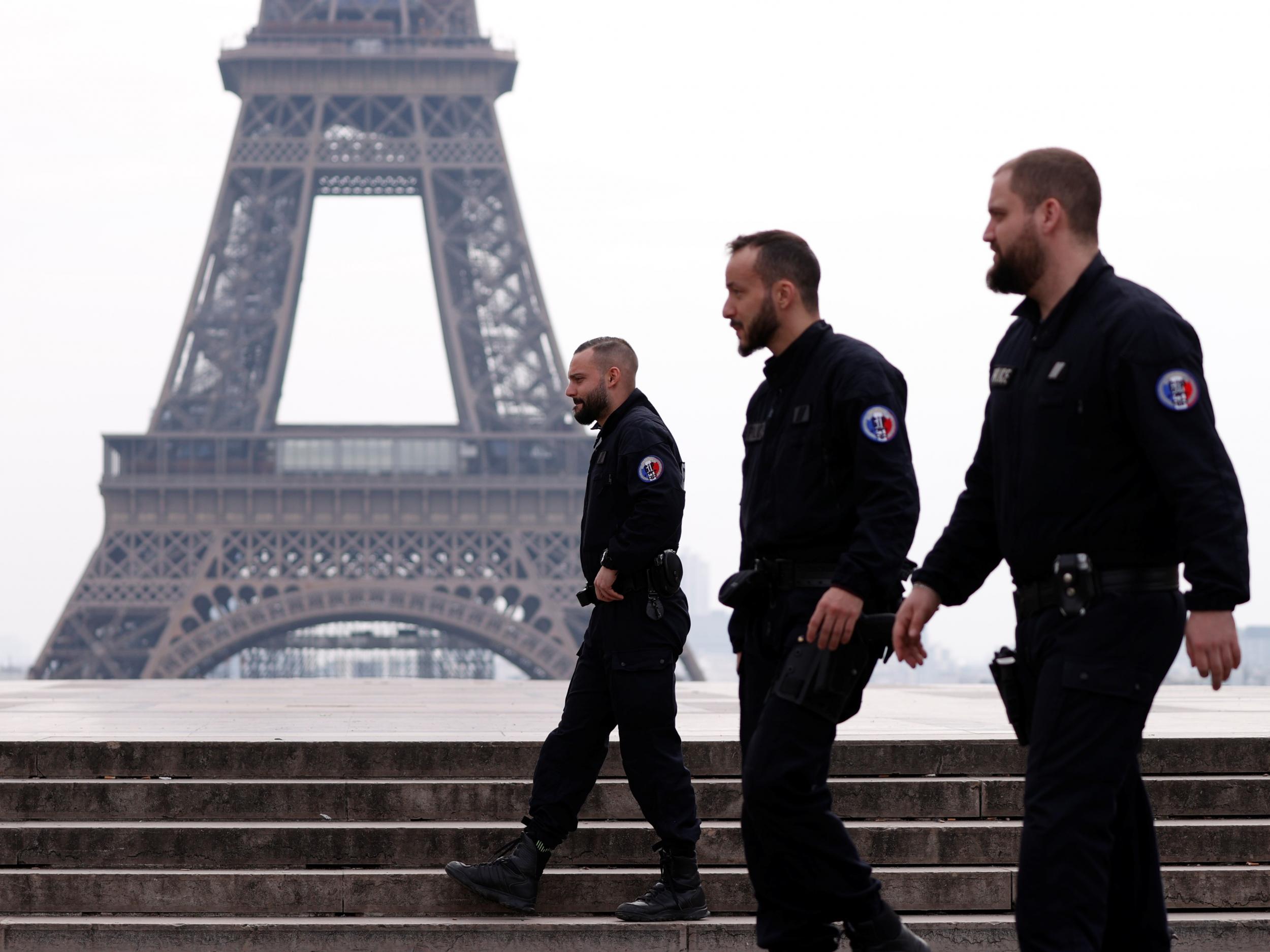 France has deployed 100,000 police and set up checkpoints across the country as the country begins a 15-day lockdown to combat the spread of the coronavirus pandemic.
The army has also been ordered to assist with efforts, transporting infected patients to alleviate saturated hospitals.
Under the new measures, which went into effect at midday on Tuesday, people are only permitted to leave their homes to buy food or medicine.
Certain workers are also allowed to travel but will need to carry a "sworn statement" detailing their journey and the nature of their work, while exercise is also permitted if done alone.
All "non-essential" public places have also been closed, including shops, restaurants and cafes.
In a televised address on Monday evening, French president Emmanuel Macron said that anyone flouting the regulations would be punished.
"Never before in history has France had to take such exceptional measures in a time of peace," he said. 
"We are not up against another army or another nation. But the enemy is right there: invisible, elusive, but it is making progress… We are at war."
Fines of between €38 and €135 will be imposed, according to interior minister Christophe Castaner, who urged people to "stay at home".​
Supermarkets and pharmacies experienced shortages in the hours before the lockdown, leading to long lines at shops that remained stocked.
Toilet paper, pasta and bread were among the items that were unavailable in stores throughout the capital on Tuesday morning.
Paris bistros emptied their refrigerators and gave away any supplies that would spoil before the lockdown lifts, as businesses prepared for a prolonged period without customers.
Mr Macron announced a €300bn relief package for businesses affected by the lockdown, which is expected to pass through parliament in the coming weeks.
"No French company, whatever its size, will be exposed to the risk of collapse," he said.
Source: https://www.independent.co.uk/news/world/europe/coronavirus-france-lockdown-paris-covid-19-a9406286.html