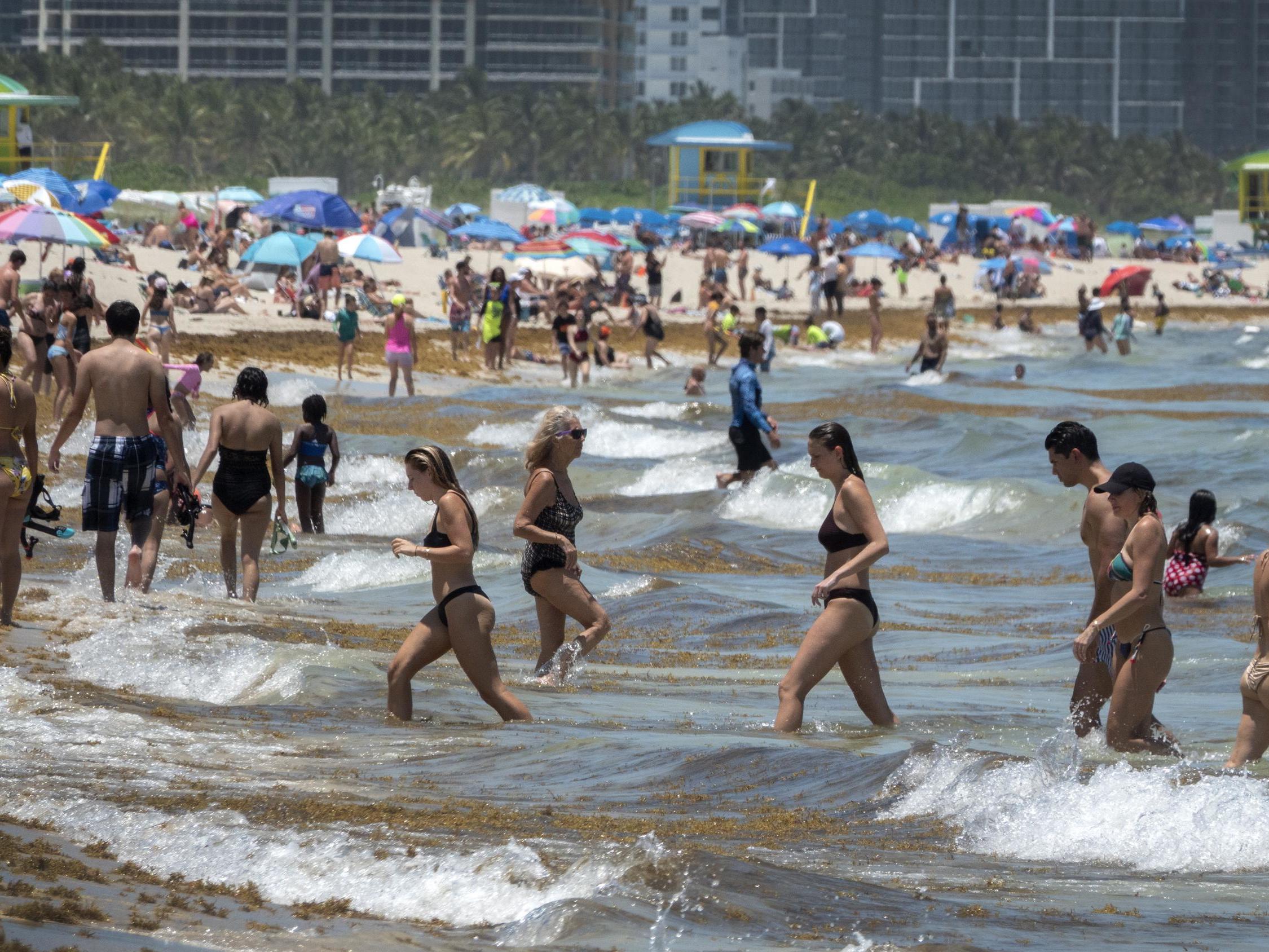 Florida has reported a record breaking increase in coronavirus cases in the state, forcing the reimplementation of lockdown measures.
The state reported 8,942 new covid-19 cases on Friday, a drastic increase from its previous record of 5,511 on Wednesday, according to a report by The Washington Post.
The stark increase marks the 19th day in a row that the state has hit a new average high in the number of daily cases, around a 77 per cent surge from last week.
In light of the escalating figures, Florida also announced on Friday that all of its bars must close immediately.
The state is far from the only area in the US reporting an incremental increase in cases over the last week, with at least 26 states seeing a rise in cases in comparison to last week.
"The trajectory that we're on right now has our hospitals being overwhelmed, probably about mid-July," Austin mayor Steve Adler said during an appearance on CNN.
Texas governor Greg Abbott also announced the re-closure of its bars in its most drastic move in the backtrack of its re-opening.
"At this time, it is clear that the rise in cases is largely driven by certain types of activities, including Texans congregating in bars," Gov Abbott said in a news release.
"The actions in this executive order are essential to our mission to swiftly contain this virus and protect public health."
The state allowed its stay-at-home order to expire in April, having moved forward with a phased re-opening of the economy in the following months.
However, on Thursday the state saw a record 5,996 new cases and 4,739 hospitalisations forcing the governor to take actions to mitigate the spread of the virus.
Across the county, the US also set a new daily record for a rise in daily coronavirus cases with the 40,401 new infections confirmed on Thursday reportedly breaking the country's previous record from April by more than 3,000.
The US remains the country with the highest number of coronavirus infections with over 2.4 million, about double the number of Brazil, the country immediately behind. Worldwide infections of the novel respiratory disease have reached over 9.6 million, according to data from the Johns Hopkins University.
CDC Director Robert Redfield also warned on Thursday that the scale of the outbreak across the country is likely far greater than has been recorded.
"This virus causes so much asymptomatic infection," Dr Redfield said. "We probably recognised about 10 per cent of the outbreak."
"This outbreak is not over. This pandemic is not over. The most powerful tool that we have, powerful weapon, is social distancing," he added. "We have responsibility to practise the social mitigation strategies to protect the vulnerable, to protect the elderly."
Source: https://www.independent.co.uk/news/world/americas/florida-coronavirus-cases-record-increase-texas-california-a9588511.html