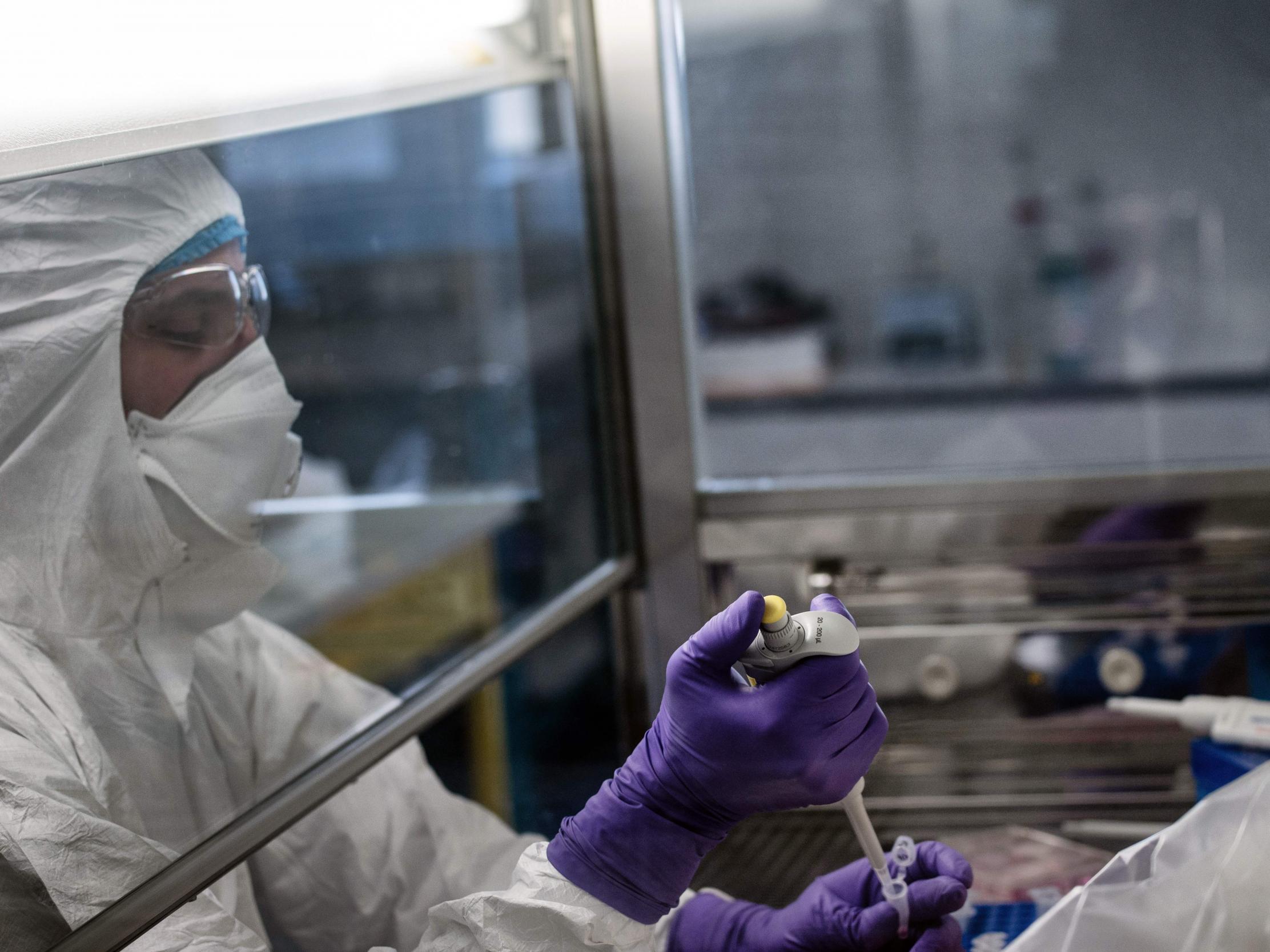 The first human trial of a vaccine to protect against the coronavirus has begun in the US.
Four patients received the jab at the Kaiser Permanente Washington Health Research Institute in Seattle, the Associated Press news agency reported.
Some 45 young and healthy volunteers will receive different doses of shots co-developed by NIH and Moderna.
"We all feel so helpless. This is an amazing opportunity for me to do something," the study's first participant, Jennifer Haller, 43, of Seattle told the agency before she was vaccinated.
Public health officials said it will take between a year and 18 months to know if the vaccine will work.
There is no chance participants could become infected from the jobs, because they do not contain the virus.
The trial is intended to check the vaccines show no side effects.
Several research groups around the world are racing to create a vaccine, including a temporary jab which might protect people for a month or two while longer-lasting measures are developed.
Even if initial safety tests go well, "you're talking about a year to a year and a half" before any vaccine could be ready for widespread use, Anthony Fauci, the director of NIH's National Institute of Allergy and Infectious Diseases, told the Associated Press.
It still would be a record-setting pace, but manufacturers know the wait – required because it takes additional studies of thousands of people to tell if a vaccine truly protects and does no harm – is hard for a frightened public.
Donald Trump has been pushing for swift action on a vaccine, saying in recent days the work is "moving along very quickly" and he hopes to see a vaccine "relatively soon".
The coronavirus has infected more than 168,000 people worldwide and killed at least 6,610, according to the World Health Organisation (WHO).
It comes as Australian researchers said they had mapped the immune responses from one of the country's first Covid-19 patients, which the health minister said was an important step in developing a vaccine and treatment.
Researchers at Australia's Peter Doherty Institute for Infection and Immunity said they had taken an important step in understanding the virus.
By examining the blood results from an unidentified woman in her 40s, they discovered that people's immune systems respond to coronavirus in the same way it typically fights flu.
The findings would help scientists understand why some patients recover while others develop more serious respiratory problems, the researchers said.
Additional reporting by agencies
Source: https://www.independent.co.uk/news/health/coronavirus-vaccine-update-experiment-clinical-trial-covid-19-a9405636.html