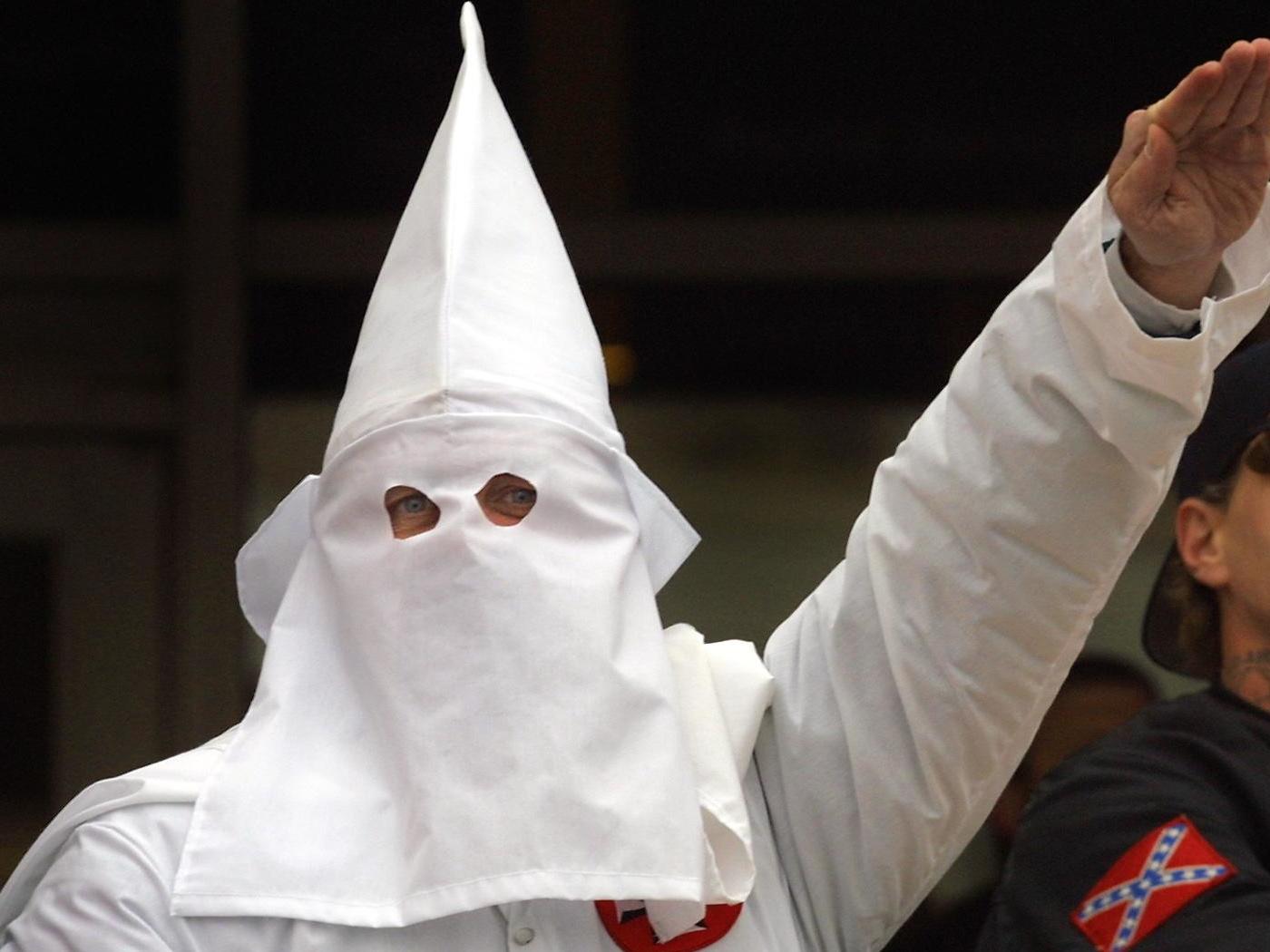 A California shopper has been criticised of wearing what looked to be a Ku Klux Klan-inspired white hood to a grocery store amid coronavirus face mask recommendations.
The man was spotted in Vons supermarket in Santee, a suburban city in San Diego, on Saturday.
Images showed the man pushing around a shopping cart and making his food selections while a white hood, mirroring that of what the KKK wears, covered his face.
Download the new Independent Premium app
Sharing the full story, not just the headlines
The unidentified man was approached by several grocery clerks to remove his hood while shopping in the store, a Vons spokesperson told the San Diego Tribune.
Later, the store manager approached the man at checkout and told him he needed to remove his hood or leave the store. The man paid for his items and then left, according to the newspaper.
"At Vons, fostering an environment of courtesy, dignity, and respect is one of our highest priorities, and we work hard to hold everyone in our stores to these standards, including customers," spokesperson Melissa Hill told the newspaper. "This was a disturbing incident for our associates and customers, and we are reviewing with our team how to best handle such inappropriate situations in the future."
Santee Mayor John Minto later condemned the incident in a statement published on the city's website on Sunday.
"Many thanks to all who stepped forward to curtail this sad reminder of intolerance. Santee, its leaders, and I will not tolerate such behaviour. Santee and its citizens are great, and this particular individual's actions are not representative of us as a people and a wonderful city."
Outrage circulated on social media after multiple shoppers shared images of the man while he was picking out food items within the store.
Current Centres for Disease Control and Prevention advised for people to wear face masks when out to protect both themselves and others when it comes to spreading the novel virus. But these guidelines do not encourage residents to promote symbols of hate when out and about, such as wearing a KKK-inspired mask.
Source: https://www.independent.co.uk/news/world/americas/coronavirus-mask-kkk-california-hood-grocery-store-vons-a9498746.html