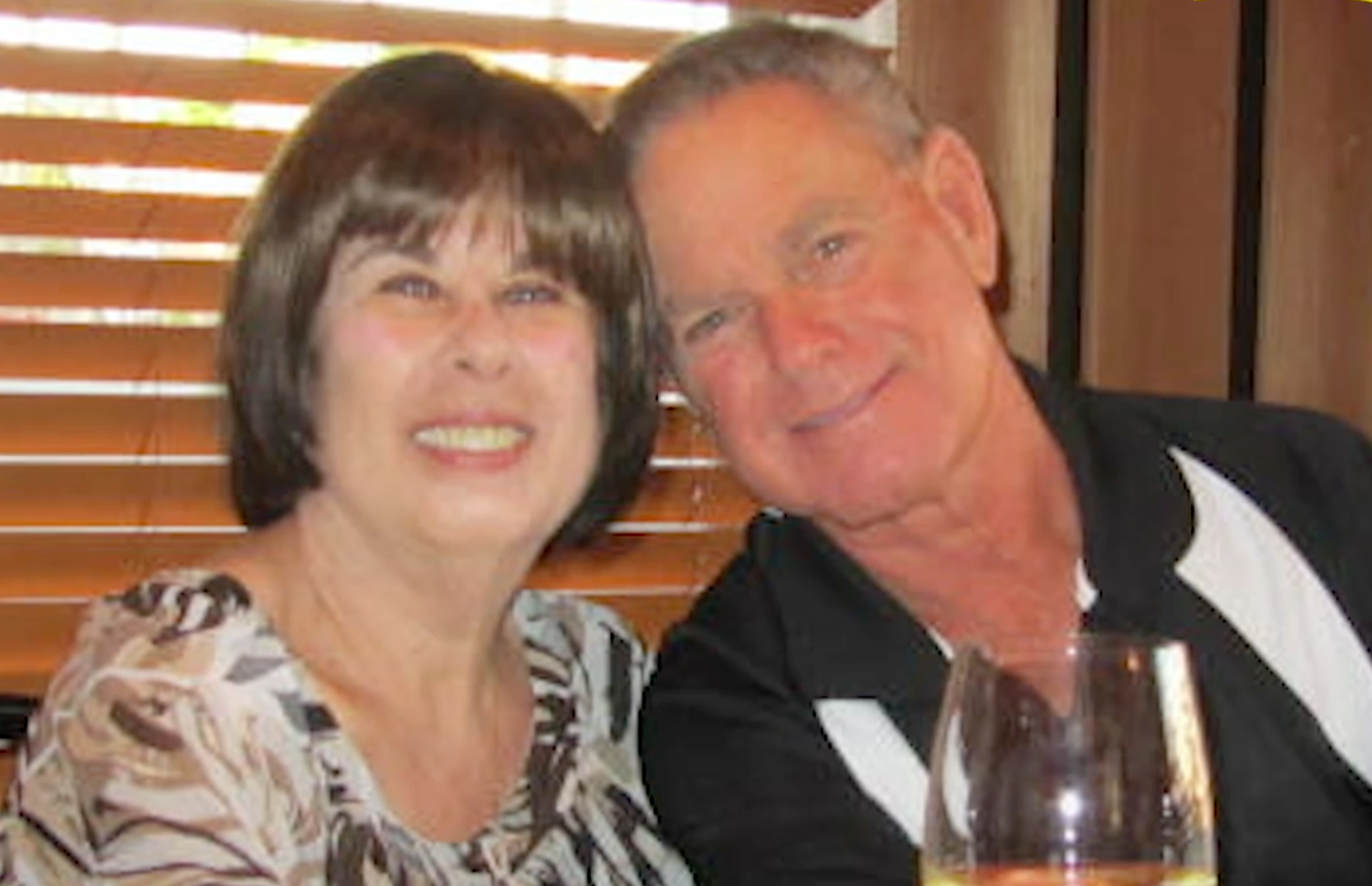 The parents of veteran NFL agent Buddy Baker have both died from the coronavirus, within minutes of each other.
Mr Baker announced their deaths in a video on Twitter, saying that Stuart Baker, 74, and Adrian Baker, 72, died six minutes apart on Sunday from complications due to the coronavirus. The couple had been married for 51 years.
"We live in a world of, 'It can't happen to me, it can't happen to us, it can't happen to my family.' Well, it happened to us," Mr Baker said.
Download the new Independent Premium app
Sharing the full story, not just the headlines
Speaking to ABC's Good Morning America, Mr Baker made a plea for people to adhere to social distancing practices to stop the spread of the disease.
He explained that his parents were in good health before being diagnosed with mild pneumonia. They were told they would be OK, but on 19 March they had not improved and went to hospital.
Mr Baker said his father was admitted to hospital as he suffered from asthma, but his mother, with no pre-existing conditions, was sent home, causing the family great worry as his parents were "virtually inseparable."
At the hospital Mr Baker's father tested positive for Covid-19 and was transferred to the ICU. A couple of hours later the family received word that "he wasn't going to make it."
Knowing the news would devastate his mother, whose condition was worsening, the decision was made to bring her to the hospital as a "precautionary measure."
She was admitted and it was then that doctors informed Mr Baker that his mother's condition was also very poor and that he needed to start making arrangements.
"In the timeframe of about five to six hours, I was informed, on the phone, by two separate doctors, that each one of my parents wasn't going to make it, and it got worse every day," said Mr Baker.
With both parents sedated and their organs failing, the decision was made to take them off their ventilators. The family requested that they be in the same room because of how close they were in life — even though they were not conscious — the hospital sent the family a picture of the two of them hand-in-hand.
When life support was removed on 29 March, Mr Baker's father passed away very quickly, and his mother did six minutes later.
"As we went through this process in the last two weeks, the last thing we wanted was social distancing. We wanted friends and family around, but it's just not possible, and it's not going to be possible moving forward … we have to do a virtual funeral," he said.
"We've got to work to stop the spreading of this virus," said Mr Baker, who added that he took to social media in the hope that he could get the message out about the importance of social distancing. "It could happen to someone in your family."
"There's nothing that can be done, unfortunately, to bring our parents back," Mr Baker told ABC News. "But we can hopefully save other people's lives … by doing things to stop the spread of this virus."
A memorial fund has been set up to support research into Covid-19 and to support educational opportunities for students from Queensbridge Houses in New York where Mr Baker's father grew up and coached sport.
Source: https://www.independent.co.uk/news/world/americas/buddy-baker-parents-coronavirus-nfl-social-distancing-a9444331.html